PDT Solicitors promote Chehraz Fox and Ben Ashworth to Partner
Published: 10 May 2022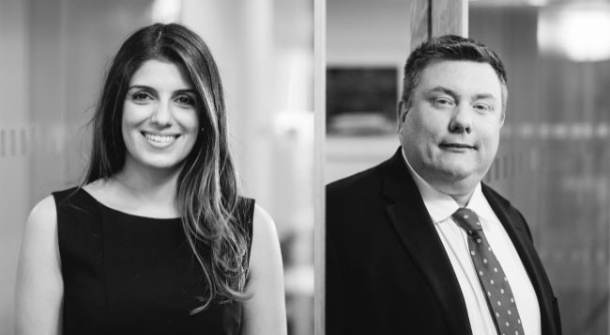 We are pleased to announce the promotion of Chehraz Fox (Commercial Real Estate & Healthcare) and Ben Ashworth (Commercial Dispute Resolution) to Partner at PDT due to their significant and sustained contribution to the firm.
Chehraz is an expert in commercial real estate work and a key member of the healthcare team that in 2021 advised on over 30 transactions in the pharmacy, dental and healthcare sectors. Chehraz also acts for a bank which specialises in supporting investment in the third sector and her promotion to Partner will enable PDT to focus on developing our services in the charity and voluntary sector.
As a key member of our dispute resolution team Ben is recognised for his robust technical knowledge and ability to guide clients through conflict situations with great pragmatism and common sense. In contentious insolvency matters, Ben plays a key role in advising insolvency practitioners on their powers and how best to pursue claims to get the best results for creditors. Recently, Ben has acted for a number of clients in the commercial lending and aviation sector and is now spearheading the firm's aviation practice.
Commenting on the promotions James Clewlow, Managing Partner, said "I talk a lot about culture at PDT and what is means to embody the PDT Spirit and commitments. A commitment to provide excellent service to clients is one of these and it is exactly how Ben and Chehraz work. We are really excited to have them join the partnership team and I know that the firm will be all the better for it. Congratulations to them both."