Plan ahead for Southern and Gatwick Express service changes to Victoria in October, November and at Christmas
Published: 20 Oct 2022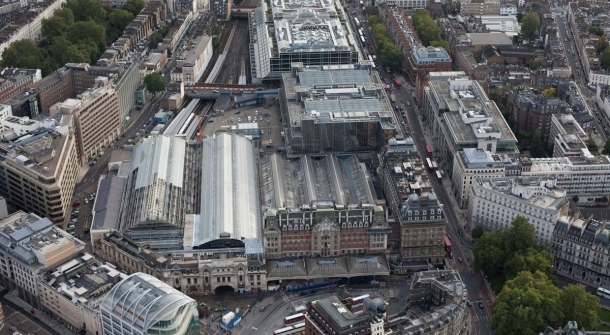 Further to Network Rail's press release, please find below the following information:
From Sunday 25 December to Tuesday 3 January, engineers will be removing old, redundant signalling equipment and bringing into use the £160m, state-of-the-art signalling system that has been installed on the lines between London Victoria station, Clapham Junction and Balham.
This will give passengers quicker, more reliable journeys.
Preparatory works will also be taking place over the following weekends in October and November, when engineers will be installing additional cables, signalling gantries and signalling posts:
Saturday 15 to Sunday 16 October
Saturday 29 to Sunday 30 October
Saturday 26 to Sunday 27 November
When this engineering work is under way, Southern services will not run between East Croydon and Victoria, and Gatwick Express will be suspended. Passengers are advised to plan ahead and use Southern and Thameslink services to London Bridge and London Blackfriars.
Kristine Harris, Network Rail, senior project manager, said: "Over the past two years, we've been working around the clock to modernise the signalling system in the Clapham and Balham area.
"This Christmas, our teams will be testing and bringing the new signalling system in to use ahead of commuters returning in January.
"We know there is never a good time to close the railway but by working for ten consecutive days over the holidays when lines are significantly quieter, means we can get the work completed more quickly and reopen the railway lines on time."
Alongside work to switch on the brand-new signalling equipment, engineers will be changing the track layout at a railway junction at Clapham Junction station. Work will involve removing a set of points, allowing trains to run over that section at a higher speed and improving reliability of services on the south London lines into London Victoria station.
A two-year project will also progress over the festive period to install 115 new ticket gates at London Victoria station to improve accessibility for passengers and reduce delays to trains caused by queues and congestion at ticket gates.
Chris Fowler, Southern's customer services director, said: "We really appreciate our customers' patience while Network Rail carry out these vital improvement programmes. The results will be quicker and more reliable journeys in and out of Victoria, and a more comfortable experience in the station itself.
"We're advising people to check journey planners in advance, and for those travelling in and out of central London to use London Bridge or Blackfriars, and their Tube links to Victoria if necessary."