Six years of running for Chestnut Tree House
Published: 16 Jun 2022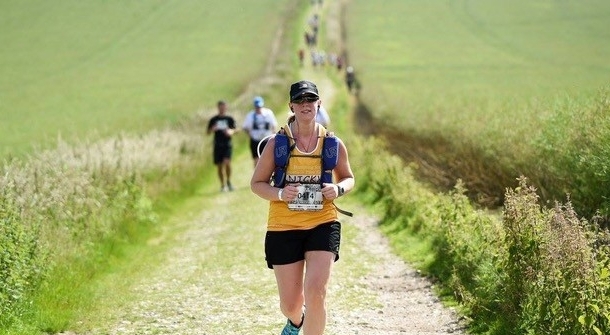 Since 2016, Nicky Kidd, 34, from Croydon, has set herself the challenge to 'run lots' to raise funds for Chestnut Tree House children's hospice, raising over an incredible £6,500 to date.
From 10km runs to ultra-marathons, Nicky has racked up the miles, and aims to complete another six running events this year to complete her target of seven races in 2022.
"My biggest challenge to date was the Isles Ultra that I completed last year," says Nicky. The Isles Ultra is a six-day running adventure that traces a route the entire length of the inhabited isles of the Outer Hebrides, passing through coastlines, beaches, hillsides, sea and inland loch and river terrain. "And this year, my biggest challenge will be my first ever 100-mile event, the South Downs Way 100 mile, on Saturday 11 June!"
When Nicky started fundraising for Chestnut Tree House in 2016, she was working as a children's cancer nurse at the Royal Marsden in London. "A lot of the families we cared for at the hospital were supported hospices like Chestnut Tree House, and I saw the difference that hospices make to children's lives," says Nicky.
When asked what keeps her motivated through her endurance challenges, Nicky says, "I find it easy to stay motivated because I know I am raising funds for such a worthy cause. Chestnut Tree House help families make memories, provide specialist end-of-life care and offer much needed bereavement support. I know that every penny I raise is so well spent and needed."
To sponsor Nicky on her fundraising challenges, please visit www.justgiving.com/nicola-kidd14 and to find out more about Chestnut Tree House, please visit www.chestnut.org.uk