Take the plunge in hospice's new challenge event, Wild Wood Swim
Published: 08 Apr 2022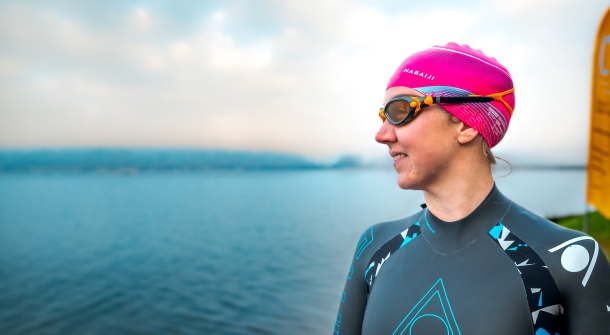 From lakes and rivers to the sea, swimming outdoors in natural spaces has seen a surge in popularity in recent years. Now, local children's charity, Chestnut Tree House, has launched a new challenge event – Wild Wood Swim – and is looking for participants to take on a 1km, 3km or 5km open water swim to raise vital funds for the hospice. Wild Wood Swim is taking place on the Summer Bank Holiday, Monday 29 August, at the picturesque Weir Wood Reservoir in the Ashdown Forest, and the money raised will help support local children and families who need hospice care..
"With three swimming distances to choose from, there's a chance for everyone to take part in Wild Wood Swim," said Georgie Packer at Chestnut Tree House. "1km is perfect for people who want to try something new and set themselves a challenge as you will be supported every step of the way. Or, if you are looking at taking the next big step in your open water swimming journey, the 3km and 5km options will have training plans and tips that will help take you to the next level."
Registration for Wild Wood Swim costs just £45 and Chestnut Tree House is asking participants to raise at least £175 to help families spend time in the hospice's hydrotherapy pool. "If we ask families what activity they enjoy most during a visit to Chestnut Tree House, splashing around in the hydrotherapy pool will often come out on top," said Georgie.
"Packing a bag to spend an afternoon at a public swimming pool is something most of us take for granted. But when you're caring for a child with a life-limiting or life-threatening condition, a family trip to the local leisure centre often isn't an option.
"By raising £175, you can help three children and their families spend time in our hydrotherapy pool with a specialist nurse, splashing around, having fun, and making memories that will last a lifetime."
For more information and to sign up to Wild Wood Swim, please visit: www.chestnut.org.uk/wildwood-swim