Trekking in memory of my boy
Published: 14 Feb 2022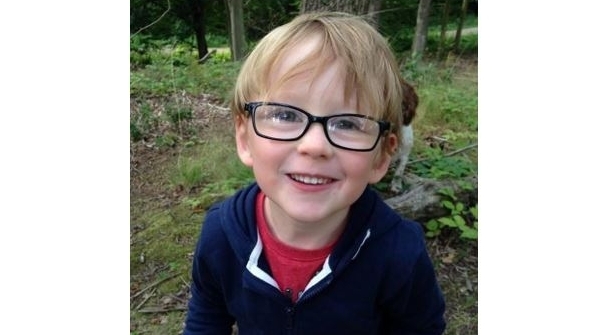 Gemma Mogford, 44 from Battle, and a group of friends have signed up to Castle Night Trek, a challenging 10k trek through the stunning grounds of Herstmonceux Castle, to raise vital funds for Chestnut Tree House children's hospice, who cared for her son Owen when he died at just seven-years-old.
"Owen loved exploring the outdoors - especially the woods," said Gemma. "Sadly, he isn't able to join me on the trek as he died of a brain tumour five years ago, when he was just seven. But we used to go on walks all the time. It's something that we loved doing together and I feel close to Owen when I go out for a walk.
"That's why I signed up to Castle Night Trek, it really resonated with me as it's something I know Owen would have loved to have done – especially taking on the challenge in the dark!"
Speaking about why she wanted to support Chestnut Tree House, Gemma said: "Six weeks before Owen died, Chestnut Tree House became our home, and we were given the most precious time to step back from the illness and the medication and focus on us, our family.
"They had space for us all to stay, including close family members, one being my mum who shared a room with my daughter Esther to support with her care as she was just 4-years-old. I couldn't bear for the children to be separated, and the kindness shown to all of us was endless. The cook even asked Owen what he wanted to eat, every day – usually roast dinners, pâté on toast, olives and ice creams!
"Most importantly, Owen stayed in the Hedgehog Room, a room that overlooked the woods, as they knew he'd always loved the outdoors. It's hard to put into words how important little things like that are. The depth of care and thoughtfulness at Chestnut Tree House is what makes it unique.
"It was often hard to accept Owen's illness and impossible to imagine a future without him. But Chestnut Tree House would tell me – 'This is why Chestnut Tree House is here, it's for people like you' - and I will be forever grateful to them.
"I don't know what we'd do without Chestnut Tree House. At that extremely difficult time they helped us with everything, Owen stayed in the Stars bereavement suite, and they helped us plan his funeral and made sure that Esther was an involved as much as possible. She spent time with Owen once he had passed and helped plan the funeral. Without Chestnut's support at that time, I don't think Esther would be where she is today with her grief.
"I remember the day we arrived at chestnut Tree house, before Owen died, one of the counsellors at the hospice bought a child's camera and gave it to Esther, at the time I thought they were bonkers. Why would you give a child a camera when her sibling is at the end of his life?
"But the photos that Esther took have turned out to be the most precious keepsakes and memories we have of that time. We have photos of Esther and Owen pulling funny faces at the camera, building Lego together and having fun, and even some photos of his coffin and the wheels of the funeral car. The camera allowed Esther, who was four at the time, to process her emotions and document her time with her brother. Something that is so valuable. Looking back, I don't know what we would've done without it. It's a real, raw, and honest account of that time. Esther often looks through those photos and it's really important for her to be able to connect back with those times, it's helped her in her healing process.
"Chestnut Tree House is still very much part of our lives. Three years ago, we welcomed our second daughter, Kitty, into the world, and Esther kept asking us, 'is the baby going to be Owen?'. Chestnut Tree House helped us navigate those really difficult conversations and, on that journey, they helped us have open conversations with her so she could understand what was going on.
"I've signed up for Castle Night Trek as I want to fundraise to help Chestnut Tree House provide their care and help others through this difficult journey."
If you would like to join people like Gemma and help raise vital funds for local children's hospice care, you can find out more about Castle Night Trek at www.chestnut.org.uk/castlenighttrek