Your GetSet for Growth - Coast to Capital newsletter Sept
Published: 05 Sep 2022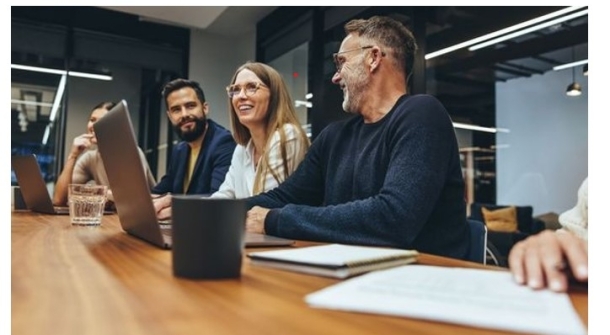 We are delighted that many of you have taken advantage of the re-opening of applications for Invest4 grants - remember that you only have until 3 October or when the funding phase has been allocated, so if you haven't applied yet, do it now!
There's over £160,000 of grant money to be allocated, on a first-come, first-served basis, so make the most of this chance to help your business grow. 
To help you with your grant application, we are running our grant workshops to take you through the application process.  Our Invest4 Boot Camps - Fit for Finance and Money Sense will also help you to create the necessary documents such as business plan and cashflow forecasts. 
Invest4 grants are awarded by Brighton & Hove City Council through The Business Hothouse programme. GetSet for Growth Coast to Capital can offer support in applying and strengthening your application - find out more here
Don't forget to follow us on social media for updates, workshop details and news. 
Grow your business with an Invest4 grant
Applying for grants can be a real challenge to get the paperwork right but we can help you to complete your application correctly to accelerate your chance of receiving the money your business needs to grow.

Invest4 Boot Camp - Fit for Finance
This online workshop explores both the theory as well as providing practical guidance to help you prepare your business plan for investment.
Invest4 Boot Camp - Money Sense
We help you to understand how to be more profitable, manage the cash in your business and how to present to potential investors and funders.
How a love of chocolate became a business opportunity
Like most ideas that arise in a pub, over a glass of your favourite tipple with his friend Mike Stace, the idea of becoming a chocolatier came somewhat out of the blue for Mike Noble. Having had a successful career in business, followed by a period running a B&B, Mike took a two-day course at The Chocolate Academy, coming back with lots of ideas for a new business venture.
Six months of practice and experimentation later, Mike had used the time not only to refine his technique but also to explore if a business based around chocolate was viable and if there was a market for his products.
He set up the business and realised that he needed to upgrade his website to enable customers to place orders easily and to reach the new markets opening up. It was then he got in touch with GetSet for Growth Coast to Capital.
"Initially I chatted through what we wanted to achieve with Nicola Wiley, the Programme Director and during our 1:1 sessions, she helped me to develop the business plan and financial documents required for the Invest4 grant. She was really helpful, even though I thought I knew how to complete a grant application, the support she gave was very worthwhile."
New iteration of the Recovery Loan Scheme announced
The British Business Bank have released details of a new iteration of the Recovery Loan Scheme, designed to support access to finance for UK businesses as they look to invest and grow.
Businesses can use the finance to any legitimate business purpose - including managing cashflow, investment and growth. Key features include a wide range of products available, vairable term lengths and pricing designed to be affordable.