Your monthly Update from Cloud9 Insight - March
Published: 28 Feb 2022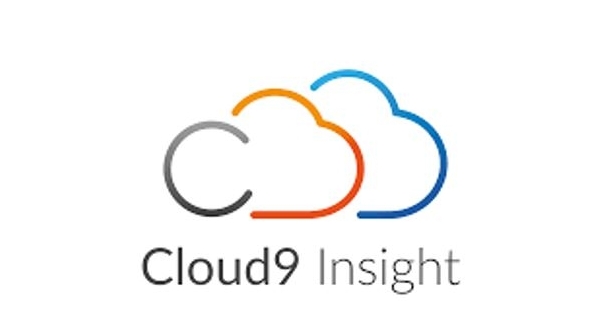 Hello and Welcome to our first newsletter of 2022. In this edition, we bring you news and updates about:
Our new SMS solution for Dynamics 365 – a way of sending and receiving text messages through your CRM...at scale
Deal Manager – a new way of organising and prioritising your opportunities
An introduction to one of our partner businesses that is offering super-useful data services for companies using Dynamics 365.
Please feel free to respond directly to this newsletter with any queries or comments you might have and we'll get straight back to you. You can also call us on 01273 921520 – as ever, we're here to help.
Intelligent Mobile for Dynamics 365 – a Best-in-Class SMS Solution
Brought to you by Cloud9 Insight, Intelligent Mobile is a new Dynamics 365 SMS integration that offers a more intuitive, seamless and robust way to send, receive and track SMS messages at scale.
The integration combines with Intelligent Mobile's established SMS services and offers a complete solution.
The Challenge
The solution addresses an absence of a customisable, native SMS integration for Dynamics 365 that is designed to meet the complex requirements of enterprises that send large volumes of SMS.​
Ideal Solution
An easy to set up SMS integration for Dynamics that is flexible, scalable, secure and offers the messaging and  billing functionality that meets the requirements of  companies with multiple divisions, regions and a central HQ.​
Desired Outcomes
Never before has it been easier to set up, send and track SMS conversations, alerts, reminders, notifications and bulk campaigns at scale. Adding value to Marketing, Sales, Customer Service and HR teams.​
To ask for more information, email your account manager by hitting the green button below.
A Superb New Tool for Dynamics 365
We posted about Deal Manager, the add-on to Microsoft Dynamics 365 for Sales, a couple of months ago. It's had a lot of interest since – so we're reminding you of the benefits to your sales reporting.
Deal Manager provides a fantastic enhanced visualisation of the opportunities and pipeline for your business. You can select pre-built views, such as open opportunities, or query by owner, product, or territory. You can also instantly view key metrics that give you a snapshot of your deals pipeline.
Take a look at our 90 second demo or email us if you have any questions or you'd like to book a call.
Partner focus: DQGlobal
One of the benefits of your relationship with  Cloud9 is that we have a network of Partners who specialise in Microsoft Office and Dynamics. Between them, they have you covered for a multitude of business needs.
This week, we want to introduce you to DQ Global, the data management company. DQ's mission is to empower companies like yours to achieve more with their customer data.
This month, DQ launched the "DQ Diagnostic" service, designed to surface Data Quality issues within your CRM. This is ideal for businesses who know they're facing data quality issues and their customer data is no longer fit for business use but aren't quite sure where to start the fixing process. If that's you and you'd like to talk to DQ, hit the green button below and Pauline Durand, our Partner Success Manager, will be delighted to introduce you to the best person there.