Your monthly update from Cloud9 Insight
Published: 21 Jan 2022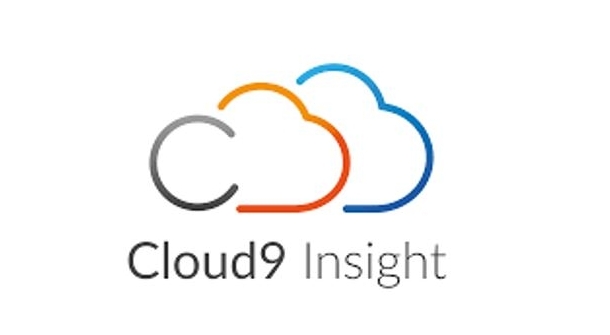 Hello and welcome to your first Cloud9 Insight newsletter of 2022. In this edition, we bring you news and updates about:
Changes to the way you can transact Dynamics 365 licences
An inspiring Dynamics user case study featuring veterinary technology supplier Hallmarq
An introduction to Loop, the new project collaboration tool from Microsoft
Please feel free to respond directly to this newsletter with any queries or comments you might have and we'll get straight back to you. You can also call us on 01273 921520 – as ever, we're here to help.
Microsoft NCE (New Commerce Experience): Licence Terms
Microsoft has recently made changes to the way you can transact licences. Previously, all Dynamics 365 licences were only available to purchase on a 30-day notice agreement and the pricing had remained the same since the roll-out of Dynamics 365 in 2016.
We are now entering a transition period (January-March 2022), where customers must decide whether they want to remain on the flexible monthly contract, paying a small premium for the luxury, or change to a 12-month agreement to keep the prices the same.
Cloud9 Insight is here to help you with the transition and your Account Manager will be contacting you in the coming weeks to take care of the transition. Please note: all customers currently purchasing licences through Cloud9 Insight, or another Microsoft Partner, will be required to transition to a new SKU, even if you are remaining on the monthly terms.
At the same time, your Account Manager will help you explore any other Microsoft licence savings available to you through a completely free licence audit. As Cloud9 is a top tier Microsoft partner, we have access to some discounted licences across the Microsoft stack, which we'd be happy to explore for you.
If you would like to discuss this further, please contact us either by hitting reply or by clicking the button below. Otherwise, your Cloud9 contact will be in touch with you shortly
Want to talk to us about your Dynamics 365 licences? Book a Call
Case Study:
How One Business Launched A New Era of Growth With Dynamics 365
Our latest client success story comes from Hallmarq Vetinerary Imaging. Hallmarq had a new product launching and the internal systems weren't ready for growth. The company also had siloed teams of Sales, Service, Installation and Marketing.
They implemented Microsoft Dynamics 365 in five phases:
Phase 1a: Dynamics 365 for Sales,
Phase 1b: Marketing integration with Hubspot
Phase 2: Dynamics 365 for Service
Phase 3: Dynamics 365 Field Service
Phase 4: PowerApps Portal
Phase 5: Omnichannel for Customer Service.
The project successes have been spectacular:
A seamless solution with three Dynamics 365 modules and one integration
Omnichannel service for their clients, including SMS, Facebook Messenger, WhatsApp and LiveChat
Successful product launch and business growth
"Loop": Another Exciting App From The Microsoft Product Stack
Although we're specialists in Microsoft Dynamics 365, we're also passionate about what the Office 365 suite of apps can do for your business. And we have a network of Partners who can help with your needs.
With this in mind, We asked Dapt UK's Stephen Port to give us a demo of Microsoft Loop and to tell us what is known about the new app. We asked:
What do we know so far about the main three elements of Loop - Workspaces, Pages and Components?
What are the governance arrangements around the tool?
What are the most useful features?
Where did the idea for Loop come from?
Everything you need to know about Microsoft Loop in 11 minutes!
For more information about Microsoft Loop, please email us