Gatwick-based property consultancy reports increased revenues of £17.5 million - up nearly five per cent
Published: 14 Feb 2023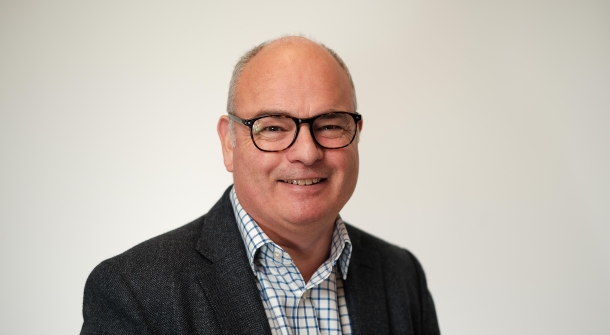 Vail Williams reports increase in revenues
Crawley-based Property consultancy Vail Williams reported increased revenues of £17.5 millon for 2021-22, up by nearly 5% from the previous financial year.
A key contributor to the record-breaking figure came from agency instructions generated by the post-pandemic flight to quality as companies sought workspace to attract and retain staff amid the UK's severe labour shortages.
Signing off on the May-end financial accounts, Managing Partner Matthew Samuel-Camps said: "Our new three-year business plan, which began in June 2022 at the start of the new financial year, raises the bar even further and challenges each and every one of us to perform on a range of measures that benefit our clients and the business as a whole.
"I was delighted with our performance throughout our last three-year plan, which of course covered the pandemic and led to a number of unforeseen challenges, but we came through thanks to everyone's extraordinary can-do spirit and determination and achieved our main goals including growing our business."
Matthew added: "We are pleased with the financial performance, which is up by just under 5%, and we continue to invest in the business and improve resilience, which is all showing through.
"Agency had a very good year in the industrial and office markets. We saw a continual resurgence in demand from occupiers, particularly with flight to quality in the office market where companies are taking less space but taking better quality space, and largely to ensure they can attract - and retain -  high-quality staff back to the office following the pandemic.
"There is also an ongoing shortage of industrial and warehousing right across our regions. We have seen values and rents increase across both the industrial and office markets."
Matthew also paid tribute to the Bournemouth operations following the merger with Cowling & West in March 2021.
"We have beaten all the key performance targets we set at the time of the transaction; the size of the team in Bournemouth has doubled and we are very pleased with the way it is going in Dorset."
Vail Williams, which has a record 174 staff, including 16 LLP Members, has 11 offices in Birmingham, Leeds, Reading, Southampton, Portsmouth, Bournemouth, Woking, Crawley, Heathrow, Brighton and London.
Looking ahead, Matthew said: "We see opportunities in the energy, environmental and sustainability markets, we want to continue to grow our residential capability, which is already a significant contributor to our business and where we now have ambitions to double our revenue in that particular sector, and the other area we are pushing hard on is town centre repurposing.
"There are significant challenges for local authorities; city centre and town centre stakeholders need to properly debate and bring together different strands of influence.
"How can we make centres more vibrant and better placed to perform in the 21st Century as most were formed 300 years or so ago, when they were heavily reliant on retail? That model is breaking because of the internet and working practices.
"Many centres have lost their identity – they are homogeneous. Can they prosper better,  perhaps by harnessing their heritage as a destination differentiator?"
Matthew spoke of the on-going initiatives at Vail Williams, such as the firm's learning and development programme, improving environmental credentials and optimising operational efficiency.
Summing up, Matthew, who has been with Vail Williams since 1988, said: "An awful lot has happened in the UK and internationally since May, when the latest financial year ended.
"We as a business have always thrived on change – changes in the marketplace and our own internal change. There are going to be, and there already, significant opportunities for businesses at all levels.
"These include, for example, energy compliance due to the new Minimum Energy Efficiency Standard Regulations (MEES).
"Developers are getting excited by MEES but occupiers need to be aware of all the EPC changes coming down the track – industry research shows that 120 million sq ft of commercial property in England will fail EPCs from this April.
"You've got industrial and office buildings changing their carbon footprints, with Fitwel coming through and increased opportunities for electric vehicle charging, solar panels on roofs, insulation, all of that is really strong.
"There is so much change which creates opportunity and therefore an awful lot to look forward to. We are confident our business plan will help us allow us to maximise those opportunities for the benefit of our clients."