Grow faster and smarter with the University of Brighton
Published: 01 Mar 2023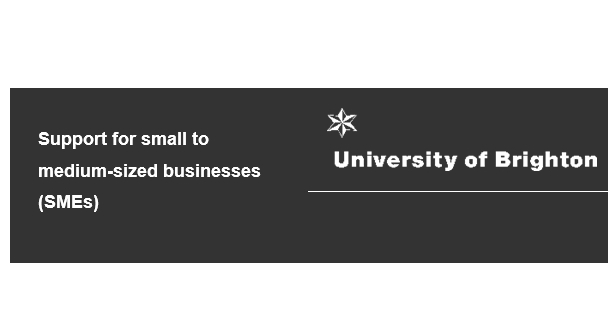 Are you keen to improve your businesses productivity and competitiveness? Develop ideas and gain new skills?
Take a look at our programmes - which are either partly or fully-funded! ????
STEPS to Innovation
Would you like to explore how to successfully realise innovation in your business?
How to turn promising ideas into tangible products and services in ways that are responsible, responsive and ultimately successful?
Our RISE STEPS to Innovation programme is 5 weekly online workshops running 28 February to 28 March, which offer a practical, immersive, interactive journey into the real world of business innovation! 
This series of five hands-on, interactive and challenging workshops will look at how to undertake deep market and community analysis, conduct pilots, effect trials, alpha and beta testing as well as moving beyond collusions of mediocrity, making bold decisions on whether to launch or let go.
Completely free for eligible businesses. 
"The Help to Grow course was a superb addition to a busy full-time job, striking a good balance between theory and practice, ensuring things learned can be applied to my actual job."
Charly Theme, Brighton Gin
Help to Grow students tell us they enjoy the time away from the business to focus on growing their business. And its 90% funded by the Government.