Nature needs action, not words
Published: 10 Aug 2023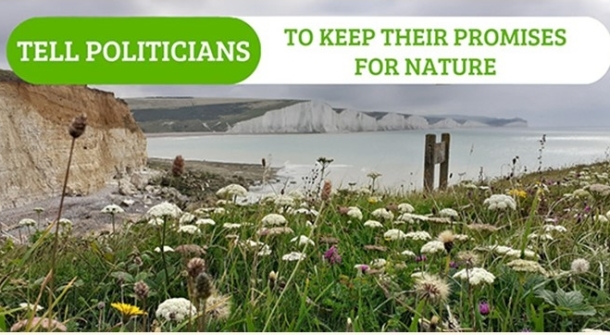 Ask politicians to take action for nature
It's time to demand real change! Sussex Wildlife Trust is proud to join over 80 charities in supporting the Nature 2030 campaign. Together, we are calling on political parties to include five key asks in their upcoming General Election manifestos. 
Sign our open letter to all the party leaders today.
Ray of hope
For National Marine Week we are taking a closer look at the amazing Undulate Ray, one of the lesser-known species found in Sussex waters. This elegantly camouflaged fish is almost a metre long, can weigh 10kg and live for 20 years.
Undulate Rays face threats in many parts of the ocean, but they seem to be thriving off the coast of Sussex. It is thought that this is in part due to the Marine Conservation Zones in our coastal waters. These protected areas allow natural restoration of underwater habitats to support species like the Undulate Ray.
Discover more about Undulate Ray