PDT win Deal of the Year
Published: 16 Feb 2023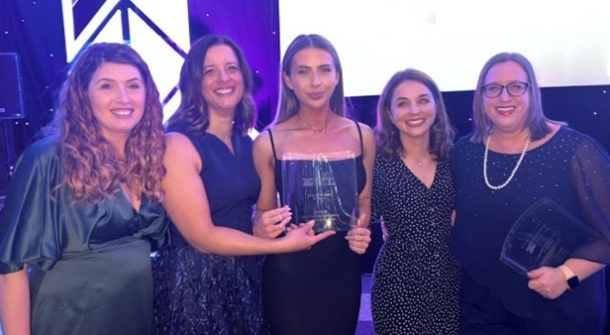 "We've only gone and blown the bloody doors off"… or more importantly we have won the Insider South East Deal of the Year!
We were proud to win South East Deal of the Year (£10m+) at the Insider Dealmakers Awards held at the Copthorne Hotel, Effingham Park last Thursday evening for our work on the sale of Leander International Pet Foods to Alphapet. 
Leander International Pet Foods' Arden Grange brand was acquired by Alphapet, the leading technology-drive brand platform for premium pet food in Europe. This complex international deal saw the sale of a nationally recognised brand, the name of which has been retained, along with the local workforce, making this the stand-out deal according to the judges. Congratulations also to Kirsty Wilson and her colleagues at Knill James who also worked on the deal making it an all-female sale advisory team.                 James Clewlow, Managing Partner commented "This is justly deserved recognition for the quality corporate work we do. A big congratulations to all of the team led by Noel and Rebecca. Having been edged out from the winner's podium on a number of previous years it feels great to receive this acknowledgement. A thank you to all our great clients and fantastic advisors, accountants, and funders we have worked with over the last twelve months.... as to our nomination for Corporate Law Firm of the Year, on the evening someone had to dial 999 as we were robbed!!!!!!!!! Congratulations to Cripps!"