Start this year with a boost with insights and tips from innovation experts
Published: 17 Jan 2023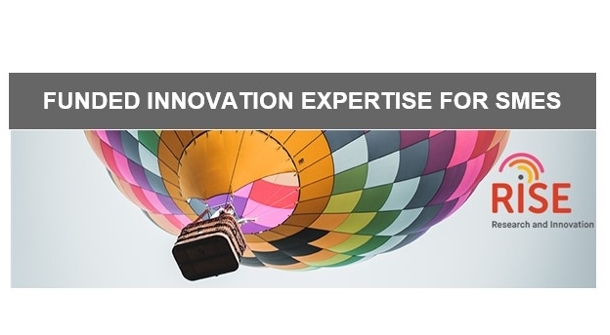 Happy New Year! We hope you've had a restful break and are feeling fully recharged for the year ahead.
Take a look at the exciting workshops and events we have scheduled for this January, designed to give your business a boost as you begin 2023.
All are completely free for members and eligible SMEs. 
JANUARY EVENTS & WORKSHOPS
Attract more customers and staff - equality, diversity and inclusivity
19 January, 10am-12pm
Aldingbourne Country Centre
This masterclass will explore the business benefits of understanding and appealing to a truly diverse audience of customers, suppliers, partners, and other stakeholders.
Looking at this both from within an organisation and the people you recruit and work with, as well as the many other business relationships you have, this masterclass will support you in understanding the links between diversity and inclusion, innovation, and business growth.
Becoming a more sustainable business
19 January, 1pm-4pm
Aldingbourne Country Centre 
This masterclass will unpack the United Nations Sustainable Development Goals and consider how these can improve your business operations, efficiency, and brand.
It will also explore the challenges and practical actions you can take towards embedding sustainability in your business, including managing waste and resources.
Terms Burgess Hill Means Business
20 January, 10am-3pm
The Kings Centre, Burgess Hill 
Come and say hello ???? to the team on Stand 27 to learn more about RISE and network with other businesses in this growing business district.
Find out how you can access fully-funded specialist support and expertise to help you innovate and grow your business.
Innovation Clinics
24 January, 60min slots available between 9:30am-4:30pm
Business & IP Centre, Crawley Library 
Free 60 minute session with a RISE Innovation advisor to explore new ideas, whether it is a new product, service, process or business model.
+ Introduction on how to manage innovation ideas from concept to value
+ Deep dive into your businesses needs and objectives
+ Explore opportunities
+ Develop a workable and effective action plan
+ How to access Innovation funding
Open Innovation through co-creation in healthcare
26 January, 1pm-3pm
Online (Zoom)  
This workshop explores how communities and businesses collaborate in the co-creation and co-production of healthcare products and services.
Using examples from recent and current research projects, the session will explore how health innovation can be driven by, in, and for the communities they serve.
RISE and Shine Club  
27 January, 9:30am-12pm
Tilgate Barn, Tilgate Park
Join the RISE community of active innovators for a monthly infusion of idea sharing, problem solving, collaboration, and best practises as we launch our RISE and Shine Innovators Club.
Each month we will meet at venues across West Sussex for 3 hours - we promise this will be enormously valuable as we combine the chance to network face-to-face with fellow RISE members, support each other with innovation challenges and opportunities, and get to learn from "Innovation in Action" showcase businesses from across the region who have successfully innovated in these challenging times.