White Label goes global
Published: 13 Mar 2023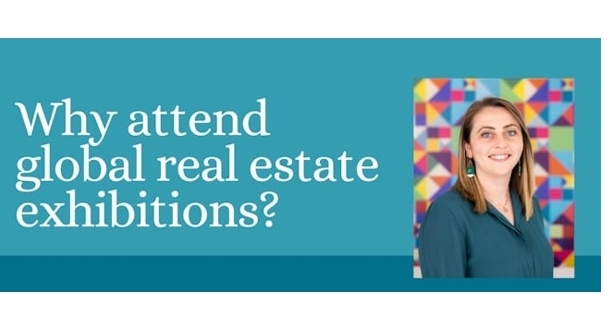 Meet us at MIPIM - a word from Bonnie.
White Label have been attending MIPIM since the company began in 2010 and have supported delegations attending from across the UK, helping cities and regions attract international development and working with clients on their profile and events programme.
As we head to MIPIM next week, Bonnie Stephensmith, our associate director and regeneration expert, shares what we'll be up to at MIPIM, which other exhibitions we'll be attending in 2023 and why the work we do at international exhibitions is important for both our own projects and the clients we work with
What we've been up to
First Gatwick Airport Economic Summit
With a common goal to create an identity and ensure sustainable economic growth for the Gatwick Diamond region, the inaugural Gatwick Airport Economic Summit – "Local Economy. Global Opportunity", brought together stakeholders for a day of presentations and panel debates at the Hotel Sofitel London Gatwick in November 2022.
White Label's annual Develop Croydon Conference continues to grow.
Croydon has been changing rapidly, with culture and construction at its core. Bringing these topics into focus, we once again delivered the annual Develop Croydon Conference on 16th November 2022.
Striking projections for Scotland's first Duck and Waffle restaurant
When the owners of Duck & Waffle decided to open the brand's first UK venture outside of London, White Label were brought on board to help create a striking video installation which would complement the new restaurant's interior design.
Over 100% download increase for new interactive real estate report.
Urban Land Institute (ULI) appointed White Label to redesign their annual European Emerging Trends in real estate report, alongside creating a social media marketing campaign. The aim was to advance their sustainability goals, increase reader reach and deliver a better user experience through a new and interactive design approach.
Innovative bespoke website for new built environment brand, BE News.
When newly-launched built environment brand BE News, run by former editor of Property Week, Liz Hamson, needed a website, White Label were their first port of call.
What's coming up
Capital West London to exhibit at UKREiiF 2023
Capital West London, a programme developed by White Label, have confirmed their participation at The UK's Real Estate Investment & Infrastructure Forum (UKREiiF), which is set to take place between 16-18 May, in Leeds.
Third Annual Building Garden Communities Conference at RIBA
Following the success of last year's conference, White Label will once again creatively deliver the annual Building Garden Communities (BGC) Conference, this year on 26th April at RIBA's HQ, London.
Our stories
Building sustainability into the heart of an agency
Tasha Miller, Head of Events, White Label
With sustainability high on the agenda across the industries we work with, Tash Miller shines a spotlight on what we're doing collectively at White Label to become greener, stay accountable, and measure our progress. 
Crea
Rachel Sharpe, Graphic Designer +
Chloe Young, Digital Marketing Executive,
White Labelting compelling video for clients. 
They say a picture is worth a thousand words, but what can be said about the power of video content for telling a business's story?
Rachel and Chloe detail some of the key ingredients they implement together to create compelling video content for our clients.
Walk all over Cancer
White Label take on the March Challenge
We love a challenge here at White Label!
This March we are supporting Cancer Research UK by taking part in the Walk all Over Cancer challenge. The team will be walking 10,000 steps every day this month to help raise money for life-saving research whilst also encouraging positive mental health and well-being amongst the team.
Your donations and support are hugely appreciated.