Wilder Lawns
Published: 30 Mar 2023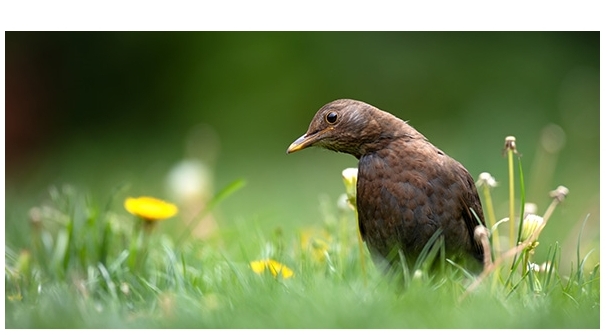 Wild lawns
The wilder your lawn, the more wildlife it's likely to support. Every habitat has predators and their prey, including our garden lawns – especially when we let them grow a little wilder. A wild lawn will help support wildlife, including Blackbirds and Song Thrushes, beetles and Toads.
Try letting some patches grow longer, allowing wildflowers to flourish. For more tips and advice on bringing your lawn to life download our free booklet.
Boxing day
The Brown Hare is known for its long, black-tipped ears and speed - it can reach up to 45mph when evading predators. It prefers a mosaic of farmland and woodland habitats and is often seen in fields or on downland.
This time of year is good to spot Hares as the vegetation is low and you may even be lucky enough to spot some Hares boxing.