Your January update - Sussex Innovation
Published: 02 Feb 2023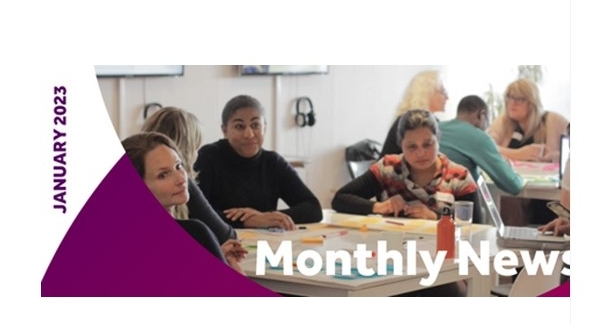 January: themes and resolutions
Welcome back! The start of the year always prompts a lot of thinking and planning - whether it's making individual resolutions, or re-examining your business strategy. Our team have been sharing their personal 'New Year themes' all month over on our social accounts, and we've been hard at work developing a range of new programmes that we'll be launching to our community this year.
If you're dedicating some time to a new business venture in 2023, come and join us in Brighton for the last of our Great Accelerator events in partnership with the Business Hot House. The programme ends in March, so it's one last chance for early stage and micro businesses to access free consultancy. Check out our events roundup below.
Thinking Innovation
Our consultancy team share their insights around the latest trends in innovation. This month: we kick off 2023 with predictions for the year ahead and advice for coping with the January blues.
New Year Welcome
Our Chief Executive Nigel Lambe's message to the community, celebrating some of the biggest successes of 2022 and looking forward to our plans for the next year.
10 Business Trends to Look Out For in 2023
From economic turmoil to the emergence of digital transformation tools on a budget, we're in for another year of rapid change. Maria breaks down the biggest trends to watch out for, and how your business may be able to capitalise.
Blue Monday Tips from the Sussex Innovation Community
It's often tough to maintain your energy levels and motivation at work in the wake of the holidays. Joseph shares advice from several of Sussex Innovation's mental health, wellbeing and resilience experts about how to practice self-care at this time of year.
What's Happening?
A selection of the latest headlines from the Sussex Innovation community. This month, comment on the Prime Minister's New Year speech from National Numeracy, and new product launches for Definition Health and RaceNation.
Coming Up...
The most important dates for your diary next month. We're hosting our final Great Accelerator event for start-up businesses, as well as a couple of intimate sales training lunches.