Your July update
Published: 04 Aug 2023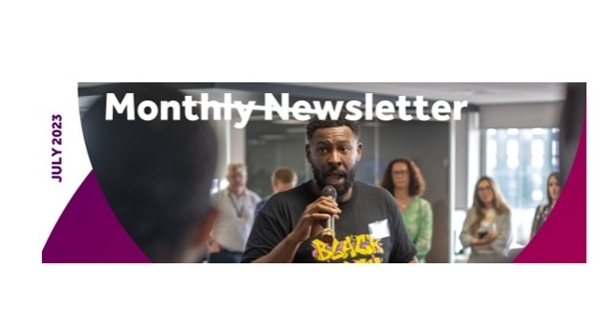 July: Connecting Croydon
We were delighted to host the Connecting Croydon event at our Croydon hub last week, bringing together the local business and charity community. It showcased the full potential of what networking events can be: creating connections between people who want to lift up their local peers and raising money for grassroots causes in the process.
If you're in charge of a local business network in Sussex or South London and seeking a venue for your event, get in touch with our team to discover the possibilities we have for you.
Thinking Innovation
This month's innovation insights and trends: Discover the magic of crafting immersive experiences from Portal Devices and empower yourself with the knowledge to lead your growing team to new heights.
What's Happening?
Our Sussex Innovation community has been busy this month. A recent study highlighted the University of Sussex's positive impact on the UK economy, experts from Destiny Pharma warn of hospital superbugs, and continued growth for Rubix VT. 
Coming Up...
The most important dates for your diary next month. Our upgraded calendar is at your fingertips; thoughtfully curated to showcase a handpicked selection of top-notch events, brought to you by our valued partners across the South East! 
Join The FuseBox for this month's Show & Tell, where  digital innovators get the chance to demo their work in progress.
It's a brilliant opportunity to witness how creatives are using new technologies and to get inspired.