West Sussex County Council is set to lead the call for more powers for local authorities in the South East.
Published: 19 May 2015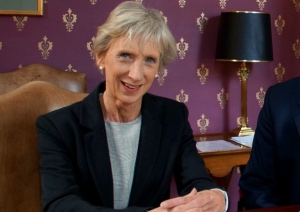 It will argue that devolving powers from Whitehall to county council level will enable a more co-ordinated approach to delivering better services for residents, improving the economy, and attracting more investment.
Proposed changes could see local authorities have more fiscal autonomy, and additional responsibilities relating to road and rail infrastructure, health and social care, and employment.
WSCC has already commissioned research into the benefits that would follow for communities in the South East if county councils were given greater autonomy by the Government.
Louise Goldsmith, leader of West Sussex County Council, said she will now look to work with other councils across the South East to take forward the work and prepare the case for greater devolved powers to be given to county authorities.
Mrs Goldsmith is due to tell West Sussex county councillors today: "This work highlights the very strong economy in the South East but that economic success comes at a price which county councils deal with day in day out.
"We are acutely aware that we need to nurture our vibrant economy which continues to be the economic powerhouse for the South East."
The work highlights that seven councils alone in the South East produced more than £133 billion in GVA in 2012 – making them the third largest contributor to the UK's economy – and they have more active enterprises than Scotland and the Greater Manchester Combined Authority together.
The research emphasises the potential benefits of devolution and the need for central government to change. It describes an offer to the Government that would help sustain growth for the whole UK economy and identifies an initial list of potential 'devolution asks'. These are grouped into five areas:
- Fiscal devolution – access to defined additional funding sources.
- Road and Rail Infrastructure – to influence or share planning decisions.
- Employment and Skills – roles in areas such as apprenticeships/troubled families
- Social Care and Health – additional roles in influencing the care market.
- Infrastructure for the Future – broader longer term initiatives.
Mrs Goldsmith added: "There is considerable work to do to prepare a case, particularly around infrastructure, social care, our work on the troubled families agenda and skills.
"To me, this work is about building a case to put to the government about how devolution could help resolve some of those really key issues around infrastructure and adult social care."