Business in China?
Published: 28 Jul 2016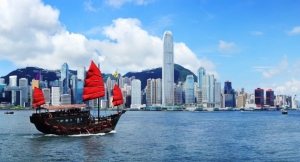 I am looking for businesses located in London and Southeast that trade with Hong Kong and China.
Gatwick airport has launched a new twice weekly Tianjin Airlines service to Chongqing and Tianjin, and will launch a new four times a week Cathay Pacific service to Hong Kong in early September.

To help highlight the importance of direct routes to China, we are hoping to showcase some firms located in London and Southeast that trade with Hong Kong and China. The general idea is to add some real life examples to stories that, historically at least, tend to talk abstractly about trade with China.

I am initially looking for a few paragraphs of text including:

• Short description of the company and products/ services exported to China, indicating where possible where in China specifically
• An indication if the new flights – both Cathay Pacific and Tianjin - will be useful to the business – in terms of business trips and/ or exporting goods and services – and if so how?
• Few bullet points highlighting some of the benefits and challenges of trading with China
• Contacts details, including mobile number, and any relevant social media handles
• An appropriate and visually appealing photograph representing your business

Also need to know if a spokesperson from the business would be willing to perform print and/ or broadcast interviews should any media be interested in featuring the business.