Latest Gatwick News 2019
Published: 03 Sep 2019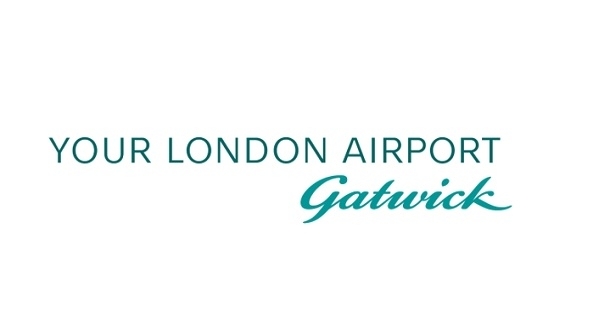 Passengers and Community
Gatwick Airport is looking to recruit new members to join GATCOM's Passenger Advisory Group to feedback and make recommendations on all aspects of the airport's passenger experience. 
GATCOM's Passenger Advisory Group which has 16 members who volunteer at least 12 days per year, monitors facilities and services at the airport as well as helping with the continuous improvement in customer service, which is a vital part of Gatwick's commitment to its passengers.  More…
London Gatwick is encouraging local projects and communities in Sussex, Surrey and Kent that help the elderly, young and vulnerable to apply for funding support from the Gatwick Foundation Fund.
The Gatwick Foundation Fund distributes £300,000 annually- £100,000 for each county – in three rounds of funding each year. So far, just under 200 organisations and 90,000 people have benefited from the fund since its inception in 2016.  Twenty projects received funding in the latest round. More…
As kids start thinking about returning to school, Gatwick is launching a three-year schools programme to get kids thinking about engineering.
The programme will involve 15 primary schools and five local secondary schools near to Gatwick and - as part of their continued professional development – the teachers will be offered opportunities to learn new techniques that bring engineering-related projects to life in the classroom and in the school curriculum. More…
Gatwick Airport has launched a 'Gatwick chatbot' (referred to as Gail) on Facebook Messenger to provide passengers with easy access to flight information, flight specific notifications, and information on airport shops, restaurants and other facilities.  More…
London Gatwick has this week opened a new arrivals facility for domestic travellers from other parts of the UK and Republic of Ireland, providing a faster and more convenient exit from the aircraft through a new dedicated arrivals route. More…
Passengers wondering how to spend their precious time when visiting the UK have been given a helping hand with a new series of guides. The 'Gateway Gatwick' group, comprising Gatwick Airport and local tourism partners, has compiled a series of guides recommending where the 5.5 million international visitors who travel through Gatwick annually should visit. More..
A transport hub - used by 3 million people each year - that links the local bus network with Gatwick Airport and its train station received a boost after the completion of a £3.8 million upgrade – marked in a launch ceremony attended by Louise Goldsmith, Leader of West Sussex County Council. More…
Small businesses from Crawley, Horley and Croydon have won the opportunity to attend international trade shows – in Las Vegas, Shanghai and Amsterdam – after winning a competition held by Gatwick Airport, in partnership with the Department for International Trade.  More…
Business
Gatwick published its new 5 year capital investment programme (CIP).  This £1.11 billion investment puts passengers at the heart of Gatwick's future plans with innovation and technology to play an even greater role in journeys. New initiatives include robotic parking and automated boarding technology, which will speed up boarding and give passengers more choice about how they spend their time. More…
London Gatwick has achieved its busiest-ever start to a financial year, as passenger numbers grew by +1.7% in Q1, compared to 2018, as 12.5 million passengers travelled through in the first three months of the 2019 – 2020 financial year. More..
Noise and Airspace
In May, our Noise Management Board (NMB) discussed whether it would continue in its current form for a second three-year term, as well as new governance recommendations which had been developed by the NMB Review Committee. Unfortunately, the recommendations were not accepted by the community noise groups who form part of the NMB, closing the session without a formal plan to move forwards or a mandate for a second term. In effect, the NMB was paused to allow Gatwick to further consider how to proceed. We have now decided to use the recommendations of the NMB Review Committee, which we believe provides a firm foundation for the future of the NMB, and so have begun the recruitment process for two new independent chairs. The new roles will oversee an NMB Executive Board and an NMB Community Forum. The closing date for applications is 13 September.
In the meantime, work which supports the NMB's workplan continues with pace including planning for a 'Reduced Night Noise' trial; 'Low Approach Metric' development; the creation of an airline noise league table; and a departures routes study.Further updates on this work and the work of the NMB in general, including meeting agendas, minutes and written reviews, can be found on the Gatwick website.