Action Promote - Welcome back to work kits
Published: 16 Jun 2020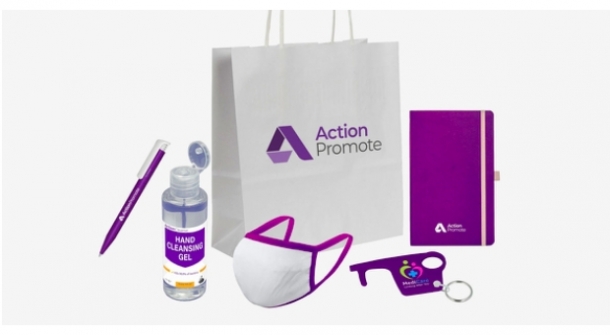 Welcome back to work kits
Welcome your team back to work with a bespoke branded goodie kit. The contents can be chosen from our range of over 800 popular products to make the kit truly bespoke to your company. Your logo is added to all items - promoting your brand when team members are out and about.
Get in touch today to speak to our consultants about creating your unique back to work kit.
SOCIAL DISTANCING POSTERS & FLOOR STICKERS
We stock a wide range of wall posters, window stickers, floor stickers, floor tape and signs promoting the social distancing message...
REUSABLE COTTON FACE MASK
Reusable cotton face mask with your bespoke branding to the front. Available from a minimum quantity of 600 pieces. 3-ply cotton for added comfort. Designed to be worn over a disposable face mask