Coast to Capital Growth Hub - August Newsletter
Published: 01 Sep 2020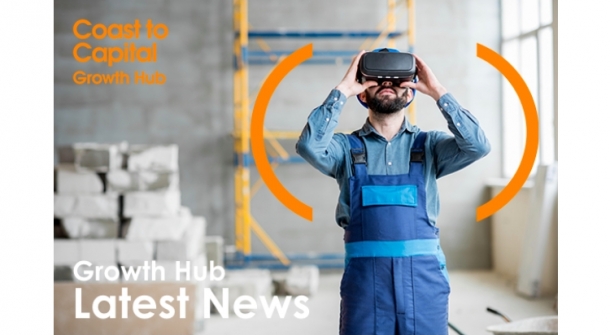 Peer Networks programme launched
Peer Networks is a national peer-to-peer networking programme for small business leaders that want to grow and develop their organisation for future success.
Delivered locally by the Coast to Capital Growth Hub, the newly launched programmecreates diverse cohort groups of individuals to collaboratively work through common business issues. 
Through interactive action learning, this enables the discussion of challenges and provides valuable feedback to implement practical solutions to overcome them. From finance and HR to sales, marketing and more, an expert facilitator will give you the flexibility to create a trusted support network, helping to build and strengthen your business and improve overall performance. 
Find out more here. 
Coast to Capital LEP AGM - 'Our Future Recovery'
We are delighted to invite you to our virtual Annual General Meeting on Thursday 17 September, from 10:00 to 11:30 am.
The meeting will provide an opportunity to hear from our new Chair Julie Kapsalis, as well as an update on our recovery planning. Along with a live Q&A and discussion with some of our Board Members.
The full agenda will be confirmed and shared shortly.
However, if you have any queries in the meantime, please get in touch via email. 
Support and guidance for employers
We have brought together the top tips for local businesses with up-to-date information on COVID-19 guidance, organisational development and financial support.
Webinars and online workshops
Preparing for EU transition
While the Government continues to negotiate a free trade agreement with the European Union, there are actions your business can take now to prepare for the end of the transition period that are not dependent on the outcome of the negotiations. 
You can use this straightforward transition checker tool to identify the specific steps you need to take to be ready on 1 January 2021. 
You can also sign up to receive a regular Business Readiness Transition Bulletinproviding information on major announcements and recently published guidance.
Case study: Lorama Foods
Our Account Managers helped Lorama Foods by providing advice that generated innovative ideas and established plenty of useful contacts as well as investment opportunities. With the usual worries about cash flow, staffing and a myriad of stressful problems faced by small business owners, they set to designing and building their own facility. Rachel was introduced to support programmes and met regularly with other business owners. At the Escalator peer-to-peer network for high growth businesses, run by Growth Manager Lou Williams, problems could be honestly and openly discussed. 
The confidence, ideas and positive energy had a huge impact at Lorama Foods. Although eligible for a grant from Coast to Capital's Growth Grant Programme, the business found funding through investors. Three years after its launch, the company has an anticipated turnover for 2020 of £1m. This is expected to rise to £3.5m by 2021, an increase of 350%.
Keep up-to-date with latest news
Our website is regularly maintained with links to partner support and government information. Keep up to date with the latest news, information and events on Twitter. To speak to a Growth Adviser, complete the Request Form online.