GATCOM Weekly Newsletter - February 2020 (1)
Published: 03 Feb 2020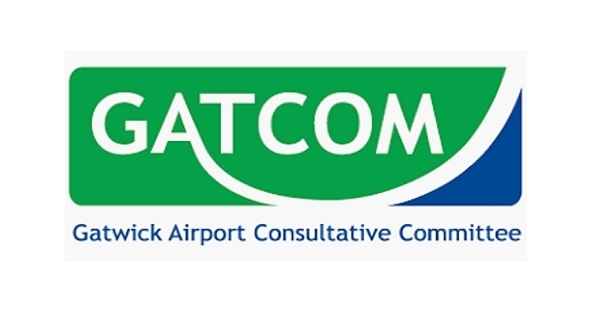 'LIVE' CONSULTATIONS
CAA Draft Decision for comment - Departure Route 4
The CAA is inviting comment on the draft report's findings. The objective of this is ensure that the CAA has not missed, misunderstood or misinterpreted any relevant matters. The deadline for comments is 3 February 2020.
Regulation 19 Consultation on the Crawley 2035 Submission draft Local Plan
Crawley Borough Council sets out the Council's vision for the development of Crawley from 2020-2035, including strategic planning policies and principles which will shape the future of the town and will be used in the consideration of planning applications, including policies for Gatwick. The draft Local Plan is being made available for representations over a 6 week statutory consultation period closing on 2 March 2020. Click here to see consultation web pages.
CAA Consultation - Airspace classification review 2019–2020
The CAA would like help to identify volumes of controlled airspace in which the classification could be amended to better reflect the needs of all airspace users on an equitable basis. Submissions by 3 March 2020 via the website. Click here for supporting documents and Survey.
CAA Consultation - CAP1875: Minimum Requirements For Noise Modelling
The CAA has launched a consultation on minimum requirements for noise modelling. The CAA believes it is appropriate to specify the minimum acceptable level of sophistication of noise modelling required for the CAA to carry out its duties, to provide clarity to sponsors and stakeholders about the methodology that should be used and therefore reduce ambiguity, and to provide consistency across different groups of airports.  The deadline for responses to the CAA's consultation is 4 March 2020.  Click here to see consultation.
NEWS HEADLINES
New powers for the police to enforce drone laws – Gov.uk 27.01.20
WHO declares coronavirus a global health emergency – Travel Mole 30.01.20
Coronavirus update: Latest updates – Travel Weekly 30.01.20
Gatwick and Heathrow face strike threats – BBT 23.01.20
'I walked through the Wuhan fish market every day and have not been tested for the coronavirus', says British teacher – Telegraph 26.01.20
CPRE report shows UK monitoring of aircraft noise 'seriously underestimates' disturbance to people's quality of life and health – Airport Watch 27.01.20
Living on a flight path – is saving on price really worth it? – Country Life 27.01.20
Airport plan for millions more passengers within 12 years needs top scrutiny, says campaigner – Surrey Live 27.01.20
Gatwick Airport's plan to allow millions of extra passengers to fly in and out on its existing runway should be scrutinised at the top level, a campaign group has said. The airport's Master Plan, published last year, outlined how it hoped to boost the number of passengers by almost 50 per cent in the next 12 years – from around 47 million per year currently to 70 million by 2032. While the airport says that is within current planning permission, CAGNE (Communities Against Gatwick Noise Emission) claims it is growth "without restrictions or consultation". It wants the expansion scrutinised at the highest level as a so-called Nationally Significant Infrastructure Project (NSIP). Read more
"People come first" – Interview with Matt Gordon-Smith, CISO, Gatwick Airport – Teiss 28.01.20
A23 closed indefinitely northbound by Gatwick as emergency gas repairs start – Crawley News 28.01.20
From 8pm this evening (28th Jan) the A23 London Road between Gatwick Road and Longbridge roundabout will be closed indefinitely for northbound traffic as SGN (previously known as Southern Gas Networks) does emergency repairs. Signed diversions will be in place for affected northbound motorists via the A2011 and Balcombe Road. People looking to access Gatwick Airport's North and South Terminals will need to follow the diversions via the M23 and Airport Way. Read more
See also Crawley News 24 30.01.20 - Latest update as A23 remains closed at Gatwick as engineers work round the clock
Wizz Air expands UK network – Travel Weekly 30.01.20
Wizz Air is adding daily flights from Gatwick to the Bulgarian capital of Sofia from June 1 at a cost of £30.99 single. Read more
Smart motorways put on hold amid safety concerns – The Times 31.01.20
The roll-out of smart motorways has been suspended pending the outcome of a safety review, the transport secretary has said. Stretches that were under construction would "not be opening" until new safety measures had been introduced, Grant Shapps said. Read more
Global Aviation Challenges & Market Predictions Report 2020 – VHR 19.11.19
Could sleeper trains replace international air travel? – The Conversation 22.01.20
Has BA lost the digital plot? – Travel Mole 24.01.20
Stansted Airport expansion rejected by Uttlesford council – BBC 24.01.20
Climate Change: Tough questions at first UK assembly – BBC 27.01.20
Robot parking moves forward – Travel Weekly 27.01.20
Boeing 777X: One of world's biggest passenger planes completes test flight – Sky News 27.01.20
Norwegian cuts baggage allowance – BTNews 27.01.20
EasyJet gains from Cook collapse – BTNews 27.01.20
Bidders sought for Air India – Travel Weekly 27.01.20
Northern airports in connectivity review – BTNews 27.01.20
ON THE SOAPBOX SPECIAL: Tim Alderslade, Airlines UK – BTNews 27.01.20
All-party aviation group back in business – BTNews 27.01.20
Turnaround advisors drafted in on Flybe rescue loan talks – Travel Weekly 28.01.20
Pilots call for UK airport drone study – Travel Weekly 28.01.20
Heathrow names experts to oversee £30m support for disabled travellers – Travel Weekly 28.01.20
'We were utterly humiliated': Thai Airways tells plus size women they're 'too big' for business class seats – Independent 28.01.20
We landed 2 hours and 55 minutes late but had to wait to get off the plane, are we due flight compensation for being delayed three hours? – This Is Money 28.01.20
Ryanair warns it could shut bases and cut jobs after 737 Max delays – Guardian 28.01.20
Passengers should trust 737 Max if 'best pilots in the world' fly them, says airline boss – Independent 28.01.20
Special Report: 'Brexit changes nothing until the end of the year' – Travel Weekly 29.01.20
SAA secures funds for 'rescue' – Travel Weekly 29.01.20
Wizz Air raises annual profit guidance – Travel Weekly 29.01.20
Ryanair agrees four-year labour deal with Irish pilots – Travel Weekly 29.01.20
The top airline innovations shortlisted for the 2020 'Oscars' of cabin awards, including rotating economy seats and SPAS – Daily Mail 29.01.20
Defra launches natural capital tool – Planning Portal 30.01.20
Special Report: Travlaw Big Tent 2020 – Travel Weekly 30.01.20
Boeing plunges into red following 737 Max grounding – Travel Weekly 30.01.20
Coronavirus: The safest place to sit on a flight to avoid becoming infected – Independent 30.01.20
Dnata B2C brands report almost £6m loss – Travel Weekly 31.01.20
Top reshuffle at IAG Spanish carriers – Travel Weekly 31.01.20
EasyJet welcomes latest electric aircraft development – Travel Weekly 31.01.20
 Inside Russian airline Aeroflot's pilot training facility – Daily Mail 31.01.20
ABTA unveils anniversary logo – Travel Mole 31.01.20
GAL PRESS RELEASES, EVENTS AND UPDATES
Silicon Valley accelerator and tech start-ups from around the globe visit Gatwick to 'supercharge airport innovation'  - 31.01.20
Start-ups from UK, USA, India, Israel, Austria and Denmark present the latest airport concepts
Innovations include checking luggage in at home and delivering it to a passenger's final destination – making airport journeys 'baggage free'
Solutions also included prediction of flight arrival, flight departure and passenger flow using artificial intelligence
A Silicon Valley 'accelerator' hosted an event at Gatwick Airport yesterday that brought tech start-ups - from the UK, USA, India, Israel, Austria and Denmark - together with VINCI Airport's global network, and other UK airports, airlines and universities to help drive airport innovations forward.
Plug & Play, a Silicon Valley-based accelerator, introduces new tech start-ups and entrepreneurs to established businesses with a view to fast tracking their innovations and driving forward improvements at scale across a particular sector – in this case airports.
Gatwick - a leading airport innovator and an innovation centre of excellence for Vinci Airports - has an ongoing relationship with Plug and Play and hosted the event, which looked at technological solutions for a range of airport issues.
Sixteen start-up companies from around the world attended, including:
London and Copenhagen-based platforms that connect travellers with hotels and shops where they can store bags – without searching for a specialist luggage facility
Paris-based start-up that helps airlines improve fuel efficiency – saving money and emissions
A New York-based firm that uses machine learning predict flight disruption and automatically rebook passengers on alternative flights
A London-based start-up that aims to make air travel 'baggage-less' by checking-in luggage at home and delivering it to the passenger's final destination
The start-ups pitched their products to event attendees and five "reverse-pitches" were also given by airport users – including pilots, airfield staff and others who work at the airport - to highlight challenges they face so that the start-ups could take these away and work up possible future solutions.
Local universities and business groups were also among those attending, including the University of Sussex, the University of Chichester, and Chambers of Commerce from both Horley and Crawley.  
Abhi Chacko, Head of Innovation, Gatwick Airport, gave an overview of recent innovations at the airport - including a passenger chatbot and the use of computer vision to measure the amount of hand luggage due to go on an aircraft.  He said:
"This event kick-started numerous discussions that may not otherwise have happened and we hope it will supercharge airport innovation at Gatwick and other airports across the UK and further afield.
"By deploying the latest innovations, Gatwick has been able to deliver some best in class passenger services. Technology moves fast however and events like this help Gatwick and VINCI Airports to stay ahead of the curve so we can become early adopters of appropriate advances that will improve the service we offer passengers."
Amir Amidi, Managing Partner, Plug and Play Travel & Hospitality, said: "Our Plug and Play Travel program innovation day at Gatwick Airport is by far the largest airport centric event we have co-hosted since launching the Travel & Hospitality program in Silicon Valley in 2016. Plug and Play currently helps 14 airports including Gatwick and Changi on their digitization initiatives by putting them in touch with relevant and cutting-edge technologies developed by startups from all around the globe. Our 2020 goal is to grow our partnerships with another 50+ airports in our Silicon Valley and Travel EU program out of Vienna. 
"Airports have a rich environment for testing and deploying new technologies because we view them as "mini cities" with their concessions, real estate footprint, security measures and most recently sustainable initiatives. By teaming up together, airports can take advantage of multiple specific practices that Plug and Play has to offer such as Supply Chain, Smart Cities, Mobility, Energy, Sustainability, Retail, Financial Services, Real Estate & Construction etc."