White Label Creative's DAILY BUSINESS BRIEFING FROM GOVERNMENT'S COVID-19 PRESS CONFERENCE 24/04/2020
Published: 24 Apr 2020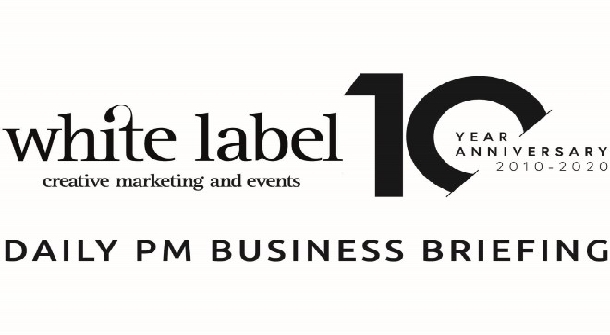 Coronavirus tests are now available to essential workers, the government has announced at today's COVID-19 press conference.
Health Secretary Matt Hancock, who led today's Downing Street briefing, said the tests, which can be accessed by both employers and employees, were 'all part of getting Britain back on her feet'.
The government has increased testing capacity to 51,000 tests a day and said a 'rigorous programme' of 'test, track and trace' would be used to measure the rate of new infections, which need to be lowered before lockdown measures can be eased.
People living in the households of essential workers will also be able to get a test if required.
Mr Hancock said: "We can make it easier, faster and simpler for any essential worker in England who needs a test to get a test. From today, employers of essential workers will be able to go on GOV.UK to get a test for any of their staff.
"And from tomorrow any essential workers who need a test will be able to book a test themselves on GOV.UK directly.
"This also applies to essential workers' households too who need a test. This is all part of getting Britain back on her feet.
"We want to make it as easy as possible for people to get a test."
The tests are free and once details have been entered, essential workers will get a text or email to book an appointment, with results texted to the tested worker.
Home test kits and mobile testing sites, with the help of the Ministry of Defence, are also being set up, and Mr Hancock urged the public to 'maintain their resolve' and keep following the social distancing rules.
He added: "To lift the measures too soon and to risk a second peak would be a mistake. It would undo all of the hard work that has been done.
"And it would be both bad for our nation's health and our nation's economy."
ADDITIONAL NEW GUIDANCE AND UPDATES RELEASED TODAY
Letter to local authorities regarding continued access to parks and public spaces including burial grounds and cemeteries.
Letters from Gareth Llewellyn, Chief Executive of the Driver and Vehicle Standards Agency (DVSA):
Letter to approved driving instructors about coronavirus (COVID-19)
Letter from DVSA Chief Executive to motorcycle training schools about coronavirus (COVID-19)
Letter from DVSA Chief Executive to vocational driving instructors about coronavirus (COVID-19)
RESOURCES TO SUPPORT YOUR BUSINESS DURING COVID-19 DISRUPTION
We've put together this list of additional resources to help businesses, employees and the self-employed affected by coronavirus (COVID-19).
Government Coronavirus Business Support Hub
You can go here to find out all the latest information about what funding and support is available for your business, managing your business during coronavirus and business closures. There is also a new 'support finder' tool to help businesses easily determine what financial support is available to them during the coronavirus pandemic through a quick and simple online questionnaire. You can find out more about the tool here.
Contact the government's business support helpline for free advice
Phone: 0300 456 3565
Monday to Friday, 9am to 6pm
Find more details and helplines in Scotland, Wales and Northern Ireland.
HMRC have online help set up to help businesses and self-employed people concerned about not being able to pay their tax due to coronavirus.
The best way to get help from HMRC on any topic is to contact them online. Alternatively, you can call them on 0800 0159 559.
Government departments are hosting a series of webinars to help businesses understand the support available:
If your business needs more workers as a result of COVID-19, such as those in food logistics, preparation and retail, post vacancies on Find a Job.
Coronavirus support from Business Representative Organisations and Trade Associations
Business Representative Organisations and Trade Associations are providing coronavirus related support for specific sectors.