Coast to Capital Newsletter - February 2021
Published: 01 Mar 2021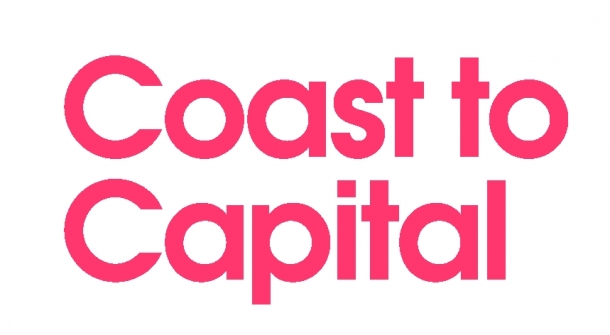 Strengthening our commitment to diversity
This month, we took part in UK's first ever Race Equality Week, uniting activity with hundreds of other organisations to seriously address race in the workplace. We are working hard to strengthen our commitment to diversity, inclusion and equality and embed it as a priority in everything we do.  We would call for other organisation to do the same so that people of all backgrounds are able to find work and participate in economic recovery. The next Race Equality Week will take place on 7-13th February 2022.
Freeport bid seeks to rebuild regional economy
Coast to Capital led a bid for Freeport status at Manor Royal this month, aiming to directly drive recovery in Crawley and support the Government's plans to boost the post-Brexit economy. Proposals would create a new Freeport at Gatwick Airport and the Manor Royal Business District, known as the 'Gatwick Freeport'. If approved, Gatwick Freeport would benefit from generous tax reliefs, simplified customs procedures and wider government support. Winning bids are set to be announced by spring this year.
Employability coaches available
Finding a job in lockdown can be a tough experience, whether you have been made redundant or are looking to re-enter the workplace. How do you get all the job search skills you need in the virtual world? The Making a Difference programme is supporting residents of the Coast to Capital area seeking just this type of help. 
The programme offers appointments with skilled Employment Coaches trained to help local people access the hidden jobs market, review their transferable skills and provide them with the confidence to re-enter the workplace – all for free. Employment Coaches work with local people for a period of up to four months to ensure participants are in the best position to access local employment opportunities.
Skills 360 Board champion construction
At the Skills 360 Board this month, our construction champions shared progress on a sector spotlight project and reflected on progress to date on delivery of the Skills Strategy and Action Plan. Papers for this meeting are available to read online.
If you have any questions for the Board or are interested in potential collaboration opportunities please get in touch.
Post-Brexit transition support
Our Growth Relationship Managers continue to provide businesses with 1-2-1 post-Brexit transition support. Spectrum Photographic Production Director, Klair Bird said:
"We thought we were prepared for Brexit but after January 1st we were pretty lost with regards to how the new rules applied to us and what changes we needed to make. 
When we found the Coast to Capital Growth Hub we were able to ask specific questions and could not have been happier with the information and advice we received from Growth Relationship Manager Carolyn Bentley. It was a great help to speak to somebody face to face on a video meeting. We have also received additional follow up information that will help us ensure we are doing things right."
If you would like to be connected to a Growth Relationship Manager, complete this enquiry form. 
International Women's Day 2021
We are looking forward to celebrating International Women's Day 2021 by sharing progress on a number of initiatives and case studies on inspirational female business owners. 
Our Chair, Julie Kapsalis will be discussing how AI is helping us to bring forward the full potential of women innovators at the Innovate UK 'Southern Pioneers' event on Monday 8 March. 
Follow us on Twitter @coast2capital for updates on the day and use the hashtags #ChooseToChallenge #IWD2021 to get involved.