How can accountants benefit from technological change?
Published: 14 Jul 2021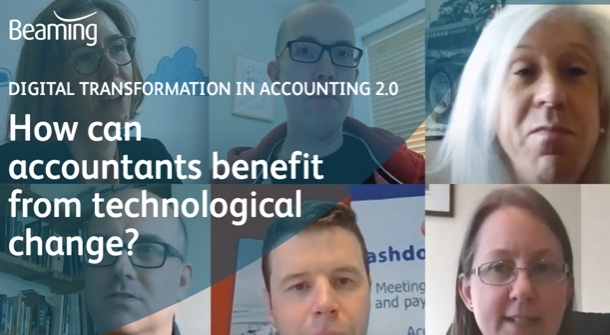 Advances in technology, more uptake of cloud accounting & the changes brought about by MTD and the Covid-19 pandemic mean there are great opportunities for accountants to:
- Automate time-consuming tasks
- Spend more time on business advisory services for clients
- Use real-time data to help clients make business decisions
- Work wherever they're needed
Beaming, the specialist business ISP, has published a new series of best practice films exploring how forward thinking accountancy firms are leading the latest wave of technological change in the sector.
The series of six films, titled 'How Can Accountants Benefit From Technological Change?', features commentary from accountancy leaders and technology experts on how firms are managing the impact of Covid-19, Making Tax Digital and increased cyber risk, and evolving their client offerings through cloud accounting, real-time data and advisory services.
The films are available to view  on YouTube and with an accompanying report and full transcript which can also be downloaded at https://www.beaming.co.uk/digital-transformation-in-accounting
Sonia Blizzard, managing director of Beaming, comments: "Accounting firms are undergoing a period of rapid transformation driven by factors such as Making Tax Digital and the Covid crisis, and technology is at the heart of that change. We specialise in providing the fast, secure and reliable infrastructure accountants need to support new ways of working and we're delighted to bring together industry experts to share how firms are changing."
What's discussed in the series?
What is the next chapter in digital in the accounting sector?
The rise of advisory services in accounting
How will real-time data change accounting?
What's next in accounting technology?
Do accountants need to work in the office?
How should accountants respond to cyber crime?