Kreston Reeves Investing in payroll
Published: 16 Aug 2021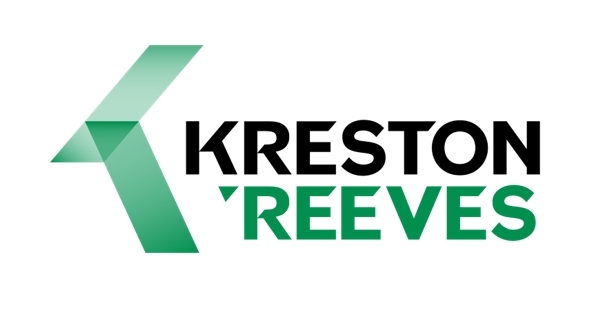 Time to take a breath and value the team
As the furlough scheme winds down into its final stages, take the time to thank the unsung heroes who throughout the pandemic have made sure everyone has been paid correctly and on time. Yes, I mean your payroll team and whether in house or outsourced their time to shine is during National Payroll Week, 6-10 September 2021.
And don't forget the hard work they put in throughout the year to keep all businesses running smoothly, collecting on behalf of the government £249bn in Income Tax and National Insurance, managing the largest annual expenditure for most businesses and helping save money for employees through salary sacrifice and other arrangements which improve motivation and morale. And in June 2021 the number of staff on a payroll rose again reaching 28.9m, a rise for the 7th consecutive month.
Over the last 18 months we have all be through many difficult times within work and our personal lives. Payroll here at Kreston Reeves is a collaborative working team and we never thought working from home would work, but we embraced it, came up with ideas to make it work and now we are able to embrace the firm's hybrid working policy.
Our payroll team became key workers and stepped-up, learning how to calculate and process furlough, a lifeline scheme but one which changed many times, while all the time re-assuring our clients that we would help them to get their staff paid. It wasn't always easy and at times they felt a little overwhelmed, but they kept going.
With furlough coming to an end, it may be tempting to sit back and just take it easy for a while, but we don't think that is right. Instead, we have chosen to keep investing our team and one of these ways is by engaging with The Payroll Centre and using ACT (Assess, Customise, Train) competency assessment. Their system helps find the strengths of staff, their training needs and enables us to support them in their future career path.
We believe if we invest in our staff, they will be better able to care for our clients. We are all then able to look forward trying to think about what our clients' needs may be and how we will be able to help them.
Making Systems work for us and our clients
Payroll and the systems we use have been developing and moving forward. Cloud based systems are now here. Paper payslips are gone and secure e-payslips have replaced them. Communication is via GDPR approved portals which are safer than email. We are also updating our BACS platform which in time will enable us to offer the faster payments to our clients giving them more flexibility.
When we consider the payroll system we use, we are constantly looking at the best and smartest ways to work and using the system to its fullest, so the team can focus on the technical requirements around payroll.
Asking questions means we can we make it work more effectively for our clients. And how about data analytics? The information held within a client's payroll could and should be tapped into, to help them budget and plan for their future
We work alongside our great team members in other departments like financial planning who advise our clients on many subjects, but in relation to payroll services it's pensions, our Tax team who can give advice on domestic tax as well as one of the growing trends global mobility and tax for payrolls. Employees everywhere are not just asking the question if they need to be in the office to work but if they can work from home, can that home be in another country?
We are also growing the services we offer supporting our clients who use Xero for their accounts and payroll. We work alongside the accounts teams helping clients with the set-up of a payroll, training them on how to use Xero payroll and being there to advise if they have payroll questions.
If it is time to review your payroll provisions, please get in touch with our team today https://www.krestonreeves.com/business/accounts-outsourcing/payroll/