Step it Out with Supported Employment West Sussex
Published: 08 Jan 2021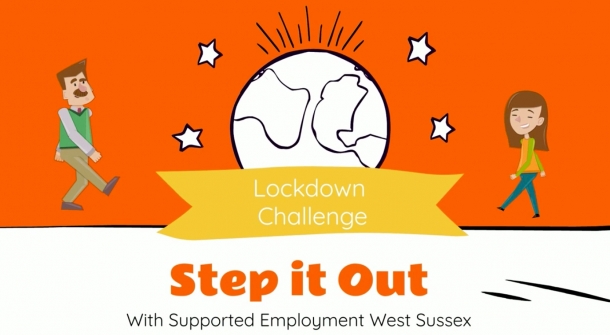 Could You Walk To FRANCE? Maybe AFRICA, or even further…. 
Get involved in our Supported Employment West Sussex Lockdown Challenge and see how far we can walk around the world in 6 weeks 
The challenge starts Monday 11th January and everyone is welcome to take part throughout the 6 weeks, our first stop is from the Aldingbourne Country Centre to London. 
All you have to do is track your steps via a watch or an app on your phone and submit the amount of steps you have done weekly on our website.  You will be able to see our progress on our virtual map  
Visit www.aldingbournetrust.org/stepitout to watch a video and to find out more information 
GOOD LUCK!