Summer Apprenticeship News
Published: 22 Jul 2021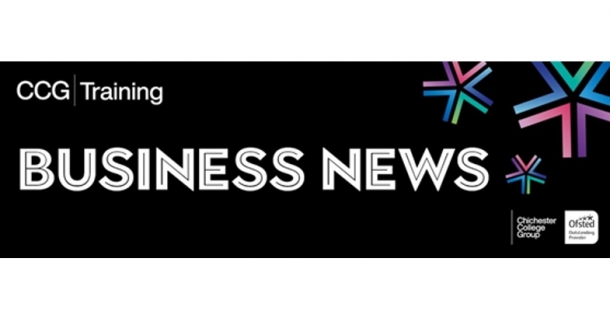 Welcome to the Summer update from the Chichester College Group. 
As the country moves forward to Step 4 of the government's COVID-19 plan, many of you are returning to offices, and we are pleased to host in-person events again. Next up is Kickstart Your Future, a collaboration between Chichester College and the Department of Work and Pensions to bring together Kickstart candidates with potential employers. Read more about it below. 
This August, we will be launching Pledge 100, our commitment to placing 100 apprentices aged 25 or older in 100 days. Look out for our case studies, posts and hashtags on social media in the coming months and find out below how you can get involved. 
A gentle reminder that the government's £3,000 cash incentive for taking on an apprentice is due to come to a close at the end of September, so please get in touch while there's still time to take advantage of this. 
Please take some time to read through these exciting updates, and here's to a successful summer! 
Kickstart Your Future
Chichester College and the Department of Work and Pensions are pleased to be working in partnership to create opportunities and routes to employment for 16–24-year-olds, who are currently on universal credit and at risk of long-term unemployment. With the Kickstart Scheme, the government will fund 100% of the National Minimum Wage (or the National Living Wage depending on the age of the participant) for 25 hours per week for a total of 6 months, along with associated employer National Insurance and pension contributions. 
On Thursday 22 July, Chichester College will host an event to bring Kickstart candidates together with potential employers. If you are an employer in the Chichester area, there is still time to book a stand at this event. Follow the link below.  
Starting this August, the Chichester College Group will be launching Pledge 100. As part of our commitment to apprenticeships, we are pledging to place 100 apprentices aged 25 and older in 100 days! Savvy employers already know that apprenticeships are not just for school leavers. They are an excellent way for mature adults to start or change careers.
Want to get involved? We're looking for apprentices over 25 and their employers to help us spread the word! If you're interested in lending us your voice, or if you want to take on an older apprentice now, please email Christine Hamilton at chamilton@crawley.ac.uk
Remember that you have until September 2021 to claim the fantastic new increased incentives for hiring a new apprentice. 
Talk to us at employers@ccgtraining.ac.uk or book an online appointment, and we'll help you to find the right apprentice for your business. You will also be advised on your eligibility for grants and funding.
For any concerns or queries, please do not hesitate to contact us at employers@ccgtraining.ac.uk