Blaze the trails this summer and take on a charity cycling challenge
Published: 15 Jun 2022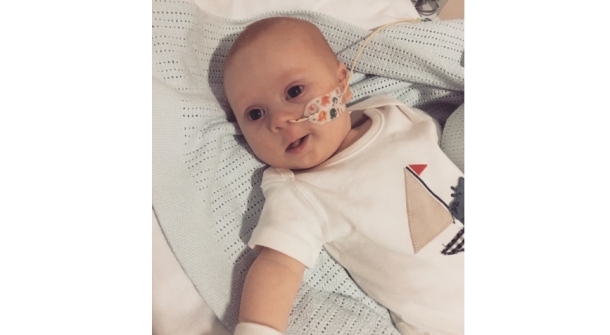 There's still time to sign up to take part in Hit the Downs MTB to raise money for Worthing-based adults' hospice, St Barnabas House, or local children's hospice, Chestnut Tree House.
Taking place on Sunday 17 July, the off-road cycling event on the South Downs will test riders with its multitude of climbs and rapid downhill descents. Participants will set off from Adur Recreational Ground in Shoreham-by-Sea and can choose from a cool 30km route, a challenging 60km ride, or the epic 80km distance.
Last year Sam, 29, from the Witterings, took on the 80km route, raising over £7,000 for Chestnut Tree House in memory of his son, Rupert, who died at just four months old.
"Hit the Downs is amazing," says Sam. "The event has a great atmosphere and the whole day had such a buzz. Even when we had the killer hills to climb, people were cheering us on and it made it so much easier. It was such an enjoyable experience, and it meant a lot to me that I could give something back to Chestnut Tree House."
In July 2020, Sam and his wife, Kate, welcomed their baby boy, Rupert into the world. "We knew through the pregnancy that Rupert had Down's syndrome and a hole in his heart," says Sam. "Very early on in his life, Rupert had to have major surgery to repair the hole in his heart, but we thought he was going to be fine. We made all these amazing plans for him to live a happy, healthy life."
Rupert's surgery was successful, but the family were then informed that his mitral valve, the valve that keeps your blood moving in the right direction, didn't form. "This was a really difficult time as Rupert needed a new valve and they didn't make these valves for babies and children, only for adults, so we weren't sure if the next surgery was going to be successful or not. Fortunately, it was."
After surgery, Rupert had to spend time recovering in hospital as he had been through so much trauma at such a young age. A few days after being in hospital, at just four months old, Rupert sadly died from a bilateral stroke, a rare event that can occur from multiple strokes on both sides of the brain. 
At this difficult time, the family were supported by Chestnut Tree House children's hospice, where they were able to spend special time at the hospice with Rupert to say goodbye in their own way. In addition to providing care for children with life-limiting conditions, Chestnut Tree House also support families after the death of a child or young person, offering use of their 'Stars' bereavement suite.
"I don't know what we would've done without Chestnut Tree House," says Sam. "Their support meant so much to us. We could spend time with Rupert and visit him whenever we wanted to in the lead up to his funeral. The Care Team also cared for us, making sure we were eating, drinking, and generally looking after us. The team at Chestnut Tree House are just amazing, we were dealing with the hardest time, and they were there, making it easier and more bearable.
"I wanted to do something to say thank you to Chestnut Tree House," says Sam. "They were such a big help to us when Rupert died, and their care is exceptional. Please, if you're thinking about taking on Hit the Downs, do it! And push yourself. If you think you can do the 30km route, sign up to the 60km, or if you think you can do the 60km, sign up to the 80! The buzz on the day helps you go that extra distance and the money you raise really will make a difference so that Chestnut Tree House can continue being there for families like mine.
To find out more about Hit the Downs MTB and sign up, visit www.hitthedowns.org.uk. Registration starts from £35pp, which includes a fully signed route, chip timing, refreshment stops and mechanical support, and there is a minimum sponsorship of £50. Entrants must be 14 years and over and any participant aged 16 or under must be accompanied by a parent or guardian.