FREE Gatwick Airport Opportunities for your students.
Published: 08 Feb 2022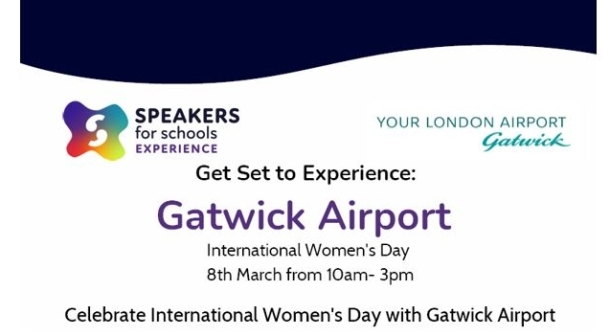 On 8th March we celebrate International Women's Day. As such, Gatwick Airport are offering a FREE Insight Day for your Age 14+ students from 10-3.
This experience will include hearing from one of Gatwick's Directors, Rachel Bulford sharing the steps she took to become a manager at an early age. Rachel is the Head of Retail at Gatwick Airport. There will be a Gatwick Airport panel discussion designed to celebrate the importance of gender diversity in the workplace and throughout society and students will have the opportunity to participate in a debate.
Click here for more information or sign up below:
https://www.s4snextgen.org/Opportunities/View/id/2642