Good news! Invest4 grants now open again - GetSet for Growth - Coast to Capital
Published: 21 Jul 2022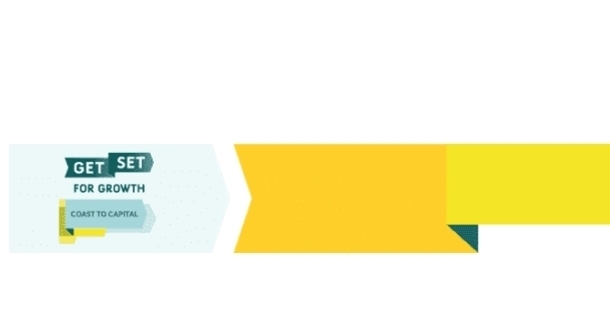 Get cash for business growth - Invest4 grant scheme reopens on 1 August 2022!  
Applications for Invest4 grants are opening again on 1 August, so if your clients are looking for funding to help their business grow, make sure that you spread the word so that they don't miss out! The grants are only available until 3 October 2022 or when the funding phase has been allocated. There's over £160,000 of grant money to be allocated, on a first-come, first-served basis, so encourage them to take advantage of this great opportunity.
To have the best chance of being successful with their grant application, we have our grant workshops to take them through the application process.  Our Invest4 Boot Camps - Fit for Finance and Money Sense help create the supporting documents such as business plan and cashflow forecasts.
More details below:
Invest4 grants are awarded by Brighton & Hove City Council through The Business Hothouse programme. GetSet for Growth Coast to Capital can offer support in applying and strengthening grant applications - find out more here
Key Changes to the Invest4 grants
The maximum grant available to each business is £6,000
Grants will be a maximum of 30% of your growth project - lower intervention rates are acceptable
Applicants need to fund the additional 70% (match funding) of the growth project
The deadline for applications is 9am on 3 October 2022 (if grant funds remain)
Projects are limited to one supplier only, but may contain a maximum of five item lines each with a minimum value of £100
All growth projects who receive an Invest4 grant must be completed by 9am on 3 January 2023
Licensing, consulting and similar long-term services are no longer eligible for the grants
Any machinery purchased using the grants must be in situ by 31 December 2022
Applications need to be submitted via Docusign
Click here to view the Invest4 Guidelines
Click here to view the Invest4 FAQs on our website
Grow your business with an Invest4 grant
Applying for grants can be a real challenge to get the paperwork right but we can help your clients to complete their application correctly to accelerate their chance of receiving the money their business needs to grow.
Invest4 Boot Camp - Fit for Finance
This online workshop explores both the theory as well as providing practical guidance to help prepare a business plan for investment.
Invest4 Boot Camp - Money Sense
We help attendees to understand how to be more profitable, manage the cash in their business and how to present to potential investors and funders.