Leadership & Management for Growth Masterclass
Published: 15 Nov 2022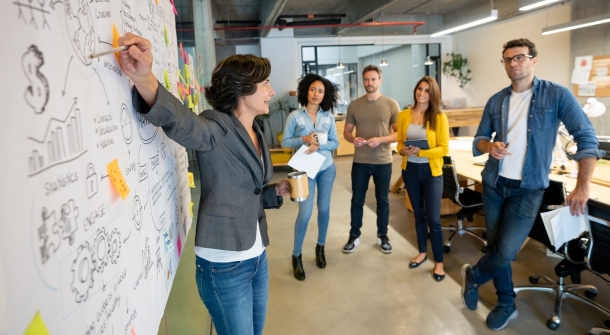 As a business owner, you already know that having the right people is critical to achieving your growth goals. You are also likely to have experienced the difficulties of finding them, particularly as we navigate one of the most challenging labour markets in recent memory.
To help growing businesses with this issue, GetSet Growth Coast to Capital is launching a Leadership and Management Masterclass, as part of the Business Hothouse programme, which is a three-year business support programme part-funded by the European Union. This Masterclass has been designed to help businesses define the skills they need, find the people who possess them and how to get the best out of them through performance management. Great Leadership and Management will aid your staff recruitment, satisfaction and retention.
This Leadership and Management Masterclass will focus on you and the real challenges you face when managing your people. It will provide you with a practical toolkit that includes tips, techniques and frameworks to help you have constructive conversations, prevent problems, build a strong team, and save time and money!
Our Masterclass will focus on the topics below:
Managing Yourself
Building Your Team
Managing People and Performance
Motivating & Supporting People through Change 
As it is fully funded, eligibility criteria apply. Participants will need to be:


A business leader or manager
An established business with 3-249 employees
Growth ambitious or fast-growing business
Based in the Coast to Capital area - check here before committing to attend all 4 sessions
Our Masterclass will be delivered online across four sessions, with three cohorts taking place across different dates and you will be required to attend all four sessions. 
Click on the relevant link below to book your place:
Cohort 1: 28 Nov, 5 , 12 & 19 Dec - Book here
Cohort 2: 29 Nov, 6, 13 & 20 Dec - Book here 
Cohort 3: 30 Nov, 7, 14 & 21 Dec - Book here