Louise E. Taylor is Guest Poet for Seahaven Poetry Event Saturday 10th December: 4pm
Published: 09 Dec 2022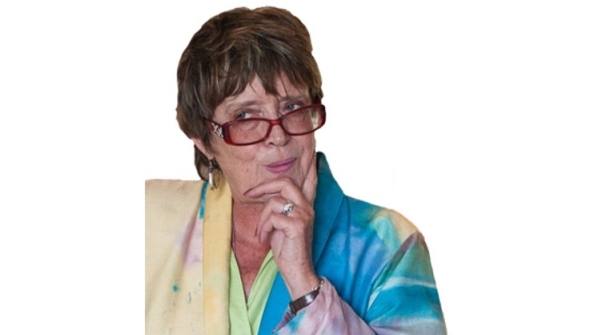 Whether you're a poet or a poetry lover a warm welcome – plus tea – awaits you in the unique and intimate space of Seaford's mediaeval under croft – The Crypt. Come and read or perform your work or just listen as local wordsmiths create a spellbinding atmosphere.
The guest poet is the "always entertaining" Louise E. Taylor, Performance Poet and Comedian with her "eccentric mix of observation comedy and insightful poetry" together with her alter ego Iona Jette. Iona covers life big mysteries about flannels, waxing and messy sock drawers.  That leaves Louise to deal with life, birth, death and of course rock n roll.
Louise will be performing from her first collection, You Can't Cook a Poem Like an Egg! and is currently working on her second one, Ode To a Brussels Sprout and Other Leftover Poems. She has performed her stand-up performance poetry at a host of top spoken-word venues, festivals and BBC Radio.
Book your ticket now!
Crypt Gallery,
23 Church Street,
Seaford, BN25 1HD
Admission: Free; Donations welcome.
Tea and Coffee Included.
Please make sure you register on Eventbrite, as places are limited. www.eventbrite.co.uk/e/open-mic-poetry-tickets-443243030837
or email: christopher_goode@hotmail.com
Seahaven Poets: www.seahavenpoets.co.uk
Louise E. Taylor is a Performance Poet, Comedian and Creative Leadership Coach.   www.louiseetaylor.com/poet-comedian/