Marketing News & Views from Clive Wilson - March Newsletter
Published: 08 Mar 2022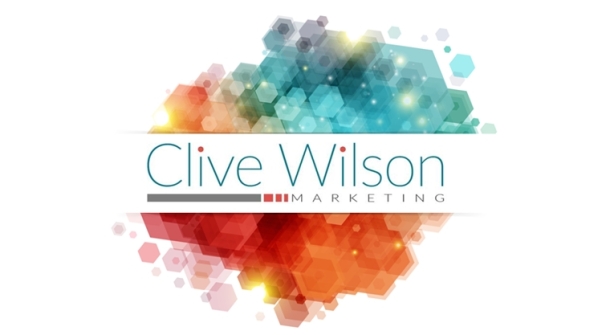 It's the beginning of March, and Spring is in the air. It seems everyone I speak to in business is experiencing a busy and productive time, gaining interest from new prospects and doing more for existing customers.
However, in order to turn prospects into long-term, loyal customers, it's worth considering the importance of understanding what your customers buy from you. It may not be what you think, but it's definitely not a secret.
marketing-think...
95% of B2B buyers are not in the market for your products at any one time.
Frizzy hair treatment ads are shown when high humidity is forecast.
Successful marketing: the secret that isn't a secret at all.
Given how many people in business believe there must be a closely guarded secret to success in marketing, it may as well be a secret, but it isn't. Every business owner already knows it, although few could tell you what it is.
But why? And how can you turn the mystery to your advantage?              
It's important to understand that whilst marketing can be mysterious at times; it's you who holds the key to its success. And what's intriguing is that it's true for every business yet unique to each.
This elusive component of successfully marketing any product or service is knowing your customers, and nobody knows your customers the way you do. You do know your customers, don't you?
Unfortunately, simply believing you know your customers isn't enough to make a real difference by itself. It's knowing what your customers are buying that's key. And before you ask, no, your customers are not buying what you're selling. Yep, you heard that right.
If that's left you scratching your head, and it's not completely clear how knowing what your customers buy from you could revolutionise your marketing, read on, and all will be explained.
more marketing-think...
80% of B2B leads that come from social media originate from LinkedIn
92% of consumers believe what they read about you online.
The global pandemic forced many businesses to rethink their approach to digital transformation.
Since the dawn of the new Millenium, companies have worked towards fully adopting digital technologies, especially in marketing, and "digital transformation" is still a relevant buzzword.
A recent report suggests the pandemic compressed the rate of change and digital adoption by almost six years for many businesses as opportunities to reach new audiences through more traditional means, such as meeting face-to-face, rapidly disappeared.
There are many ways businesses can take advantage of the opportunities presented by digital transformation, both now and beyond 2022.
A road map/strategy/action plan - call it what you will, is a great way to begin working out how your business operates and communicates, and how it would benefit from digital in the future through training, marketing, profiling and overall communication.
Digital is here to stay. Let's talk about what it means to you.        
What is your marketing really saying about your business?
Most business owners can't answer that question. The longer you've been in business, and the more you've engaged in some form of marketing, the less control you'll have and the more disjointed it becomes.
A marketing audit will put you back in control of knowing exactly what's out there, whether or not it's 'on-brand' and what it's saying about you.
The Audit is a thorough and detailed, objective snap-shot report that will open your eyes to how well every aspect of your marketing activity is or is not working for your business.
The audit report details my findings and recommendations for significant improvements and a marketing action plan to bring your marketing back on track and working for you.
If that sounds like it could be helpful for your business, or perhaps for someone you know, I'd love to have a conversation to show how I can help.
Some light reading for you...
Why it's good to give away your Intellectual Property.
And how not to reveal your innermost business secrets.
Is It Really Possible To Measure Customer Loyalty?
It's easy to misinterpret feedback for loyalty.