PDT Solicitors Finalists in the South-East Dealmakers Awards 2022
Published: 10 Mar 2022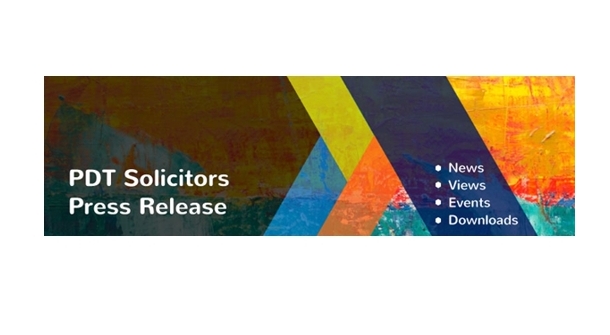 We are delighted to have been shortlisted in 6 categories at this year's South-East Dealmakers Awards. This is a record for the corporate team at PDT and a fitting tribute to the hard work and number of deals they have completed over the last 12 months.
Run by Insider Media, the awards recognise the best professional firms in the region, which includes law firms, corporate finance teams, banks and asset based lenders. The awards also recognise some of the largest and most notable regional transactions of the past 12 months.
PDT has been shortlisted in the following categories: 
"We are delighted to have worked on a number of great deals over the past 12 months. We recognise the trust that our corporate finance colleagues and clients have in PDT. Our collaborative approach helps us to get the results that our clients are looking for. I'm proud of our team we have here at PDT and the categories in which we have been shortlisted bears out the hard work and effort which we all dedicate to corporate transactions."- Rebecca Glazebrook
An independent panel of expert judges determined the shortlists for each of the categories and a rigorous judging process involving professionals in their field carefully selected for their experience in the award category sectors will determine who will win the awards.
The 2022 winners will be unveiled at the gala dinner event, which this year is taking place at the Lingfield Park Marriott Hotel & Country Club on 7 April 2022.
Partner, Head of Corporate
t: 01403 831 206  e:nruddy@pdt.co.uk
Partner, Corporate
t: 01403 831 231  e: rglazebrook@pdt.co.uk