Private client partner makes a move to Mayo Wynne Baxter
Published: 13 Sep 2022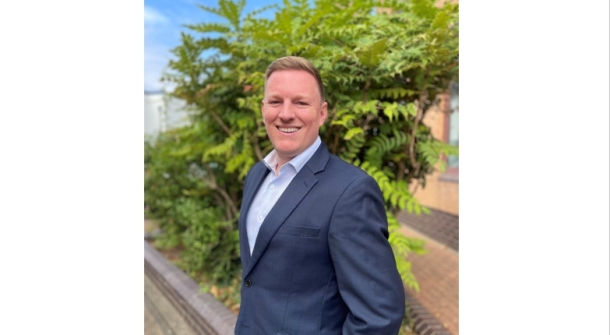 Expert private client solicitor Matt Parr has joined Mayo Wynne Baxter to help grow the leading Sussex law firm's presence in Crawley – where he has also been promoted to partner.
With 12 years' post-qualified experience, Matt re-joined full-service law firm Shakespeare Martineau – which is also part of legal and professional services group Ampa – as an associate in 2017, working from its Birmingham and then Milton Keynes hubs. He was promoted to legal director in 2020.
Mayo Wynne Baxter, which was founded in Lewes more than 150 years ago, merged with Ampa in May 2022 – giving its clients access to more than 1,200 experts nationwide. Matt's move to the brand will support the firm in growing its presence in Crawley and West Sussex.
Matt said: "During lockdown, I relocated to Sussex and was continuing to build upon Shakespeare Martineau's offering in Milton Keynes at the same time from a distance. The opportunity to support clients on my home turf but still within the Ampa group was too good to pass up.
"My move to Sussex could have meant leaving the group entirely, which is something I really didn't want to do. Moving within Ampa has meant the process is more collaborative and having the support of both Shakespeare Martineau and Mayo Wynne Baxter has been very encouraging.
"I'm really looking forward to helping Mayo Wynne Baxter meet its ambitious growth objectives and becoming more established in the Crawley market and exploring opportunities in Brighton."
Matt works with individuals and their families to help them avoid and negotiate the many pitfalls they can encounter when planning for their future. He advises clients on tax efficient estate planning options, including the preparation of wills, trusts, deeds of gift and deeds of variation.
He also administers estates and helps bereaved families through the probate process.
Matt, who is a fully-qualified member of the Society of Trust and Estate Practitioners (STEP), said: "I have lots of ideas as to how private client services can be delivered, and I know that having implemented some of these at Shakespeare Martineau, this is a brilliant opportunity to bring those innovations to the Sussex market and see the benefit they can provide to my new team and clients."
Fiona Dodd, private client partner at Mayo Wynne Baxter, added: "We are delighted to welcome Matt to the Mayo Wynne Baxter private client team. He has significant experience advising all different clients – from multi-millionaire business owners and individuals to working families and retired couples.
"His knowledge, experience and enthusiasm will be a real asset to our team and our clients as we look to bolster our reputation and grow our offering in Crawley and the wider West Sussex area."
Mayo Wynne Baxter's move to join Ampa is part of a wider strategy shared by the businesses for growth, collaboration and combined infrastructure, as well as shared values supporting clients and the community. There have been no redundancies and no money exchanged as part of the merger.
Dean Orgill, chief executive at Mayo Wynne Baxter, who sits on the Ampa group board, said: "As the first legal adviser to move inter-group, Matt is a shining example of how our merger with Ampa and the group's growth as a whole can benefit not just stakeholders and clients, but also our people with their life and career ambitions."
All Ampa brands are recruiting lateral hires and teams, and the group is proactively looking for like-minded businesses to join the group. Mayo Wynne Baxter is specifically looking to grow across Sussex, Surrey and Kent.
Ampa, which has pending B Corporation status, also includes cyber security company CSS Assure and uninsured loss recovery experts Corclaim, as well Marrons Planning and consumer brand Lime Solicitors.