South East Construction Expo 2022
Published: 13 Apr 2022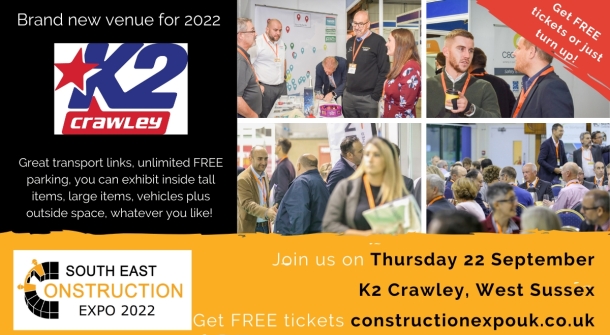 South East Construction Expo is an innovative business-to-business event, dedicated to the construction sector that brings together clients, contractors, developers, consultants and other related industries across the UK.
With live demos of new and innovative products, industry focused speakers, over 100 exhibitors and 1500 attendees, South East Construction Expo is a must-visit for anyone in property, development or construction.
FREE networking breakfast for all exhibitors - Exhibit inside tall items, large items, vehicles plus outside space, whatever you like - Lots of FREE parking - Great Transport Links - Larger venue - Lots of networking opportunities – Creche.
Official opening at 10.30 am by Lee Rowley MP, Minister for Industry.