Updates, opportunities and events
Published: 16 Nov 2022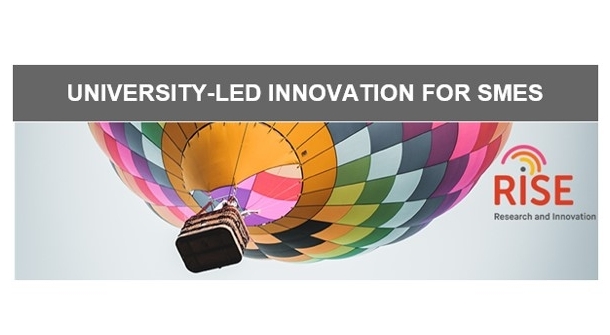 During the last quarter, the country mourned the passing of Queen Elizabeth II and her incredible reign. Whilst watching the coverage from her 96 years, 70 on the throne, it made me think of the many significant innovations, inventions and discoveries she must have seen.
Many people might not know that A. A. Milne's Winnie the Pooh book was first published in the same year Queen Elizabeth was born - nine decades later Pooh remains a household name. Two years later sliced bread was invented and ten years after that the BBC made its very first broadcast.
During the war, Sellotape was invented, followed by Nylon and Penicillin. Post-war and during Queen Elizabeth's early reign, disposable cameras and nappies came along at the same time as some of medicines' biggest breakthroughs - DNA and Polio vaccines. Followed closely by non-stick Teflon pans and Play-Doh!
Queen Elizabeth saw the launch of Blue Peter, super glue, the birth control pill, LED Lighting, the credit card, the microwave, the World Wide Web, VCRs, IVF babies, mobile phones, iPads and 3D printers, I could go on!
It's exciting to think about the changes and innovations that might take place under the new King's reign.
At RISE we have a window of opportunity to make our mark on history. With over 200 local businesses now engaged, we are delighted to be supporting local innovation, accelerating new products and services. Who knows which ones will be game-changers?
If you have an idea, talk to our team - time to access the fully funded academic support is running out!
MEMBERS UPDATE
Access university expertise
Several Access to Expertise projects involving RISE members and university academics have now been completed.
University of Brighton's Dr Dipak Sarker from the School of Applied Sciences has supported Fairway Cost Consultancy with research on developing a proof of concept for a new alternative roofing solution.
University of Brighton's Dr Simon Walters and Dr Marco Picco, from the School of Architecture, Technology and Engineering, have been supporting RISE member Eluxevo to develop a proof of concept for a low-carbon and affordable home heating unit. 
Josh Newman has supported Your Sales Partners to develop a multi-media online sales and marketing training package.
University of Sussex's Business School expert Dr David Eggleton has been supporting EPM Ltd to develop a bilingual e-commerce training suite for grant funding.
Other projects in development include developing business models to scale operations, scoping analysis, prototypes, pilot demonstrations and marketing strategies.
If you've been thinking about developing an existing process, a new service or product and would like to access expertise from the University of Brighton or Sussex to help jump-start your idea - accessing up to £5,000 worth of support at no cost to you - time is running out!
Contact our Innovation Advisors at RISE@brighton.ac.uk or book your Innovation Audit today! (login required)
Horizons programme

Businesses across East Sussex have been attending workshops and masterclasses designed to support innovation.
We have run three launch events recently for our Horizons programme. Themes include Tourism and Hospitality, Manufacturing and Supply Chain and Adult Health and Social Care, sign up now to be part of these inspiring workshops! 
Out and about in West Sussex

Our team have been busy visiting members and learning more about their businesses and innovation challenges, as well as exhibiting at business shows across the county over the last few months - including the Worthing and Adur Chamber of Commerce expo event! 
OPPORTUNITIES
STEPS to Innovation

If you have an idea that you're hoping to progress to commercial value, this new exciting and interactive programme could be just what you've been waiting for!
Our new STEPS to Innovation programme will help you get ideas off the ground - helping you with proof of concept, testing ideas and building business cases. You will hear from experts in their field who will take you through the five key step for successful innovation; Scope, Test, Evaluate, Pilot and Scale. 
Innovation Clinics with Business and IP Centre

We are delivering monthly clinics in the Business and IP Centres at West Sussex libraries starting in Crawley. 1-2-1 sessions can be booked via our events page. Members can also learn and benefit from a wide range of business support and research materials available.
RISE and Shine Innovation Club

Join our RISE community of active innovators for a monthly infusion of idea-sharing, problem-solving, collaboration and best practice as part of our RISE and Shine Innovation Club!
Each month we will meet at venues across West Sussex for 3 hours – we promise this will be enormously valuable as we combine the chance to network face-to-face with fellow RISE members, support each other with innovation challenges and opportunities and get to learn from 'Innovation in Action' showcase businesses from across the region who have successfully innovated in these challenging times.
It's absolutely FREE to attend – all we ask is to commit to minimum of 4 sessions over the next year. We'll provide the refreshments!
RISE and Shine meeting format:
60 mins – freestyle networking
30 mins – inspirational "innovation in action" talk
90 mins – action learning
Funding call: Micro Business Grant 2022/23

The first type of grant available is a maximum £2,000 'Growth Grant' which can be used to support a new project or initiative which will result in business growth.
A total of £71,000 has been allocated to Mid Sussex District Council (MSDC) to support micro businesses (less than 10 employees) throughout the District.
DATES FOR YOUR DIARY
16 Nov - 1hour slots between 9:30-16:30pm, at Crawley Library, Crawley
RISE and Shine Innovation Club
16 Nov, 9:30am-1:30pm, at Tottington Manor Hotel, Henfield
Creative strategies for inclusive communication – understanding your clients' needs better
18 Nov, 1:30pm-3:30pm, The Rooms, Worthing
Enhancing customer experience – immersive technologies 
1 Dec 2022, 10am-13pm, venue tbc (Worthing)
Artificial Intelligence for small businesses
7 Dec, 10am-12pm, Online (Zoom) 
Understanding inequalities in healthcare and the hidden populations
8 Dec, 9:30am-11:30am, venue tbc (Horsham) 
Enhancing customer offer - water, wellbeing
9 Dec, 10am-1pm, venue tbc (Littlehampton)
Meaningful encounters with technology in the home
16 Dec, 10am-12pm, venue tbc (West Sussex)
Equality, Diversity and Inclusivity
19 Jan, 10am-12pm, venue tbc (Aldingbourne)
Becoming a more sustainable business
19 Jan, 1pm-4pm, venue tbc (Aldingbourne)
New technologies to enhance business operations
25 Jan 2022, 10am-12pm, venue tbc (Amberley)