Your Monthly Newsletter from Cloud9 Insight
Published: 03 Jan 2022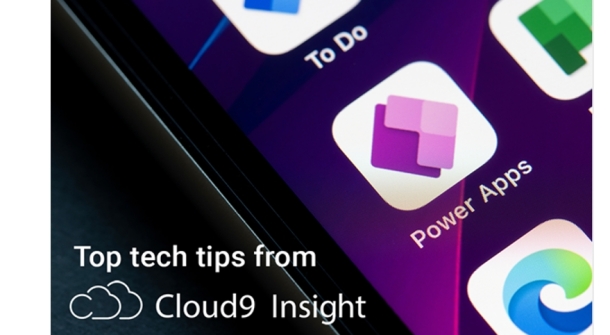 We believe managing your business data should be easier than ever. That's why we've kickstarted a brand-new series of articles over on the Cloud9 Insight blog that directly address our clients' burning questions – Top tech tips, from Cloud9 Insight.
This time, we're diving deep into Creating New Columns in Power Apps. This software solution's got a lot going on under the hood, and we're on hand to make sure you're getting the most out of this empowering new feature! From Behaviour Settings to Advanced Options, our guide is live on our blog for you to bookmark now.
Next up, our Microsoft Dynamics 365 specialists are diving deep into the new Advanced Find features in the CRM suite.
Our New Project Management App for Dynamics 365
Many of our clients need to manage project delivery, following the sale of your product or service. Our new native Dynamics 365 App, Project Lite, provides project management tools that live inside Dynamics
Project Lite extends the sales process to provide project management and tracking, enhancing the single view. In doing so, the app offers seamless data flow from lead through to project delivery and completion without the need for integration or another solution.
Users have a simple overview of all their projects, including Red, Amber, Green statuses, project stages, and any other information that they would like to see. Within the project, there is a customisable process bar and also configurable data capture, which will store a timeline of all of the project-related comms.
We're hugely excited about bringing this much-needed solution to market! You can find out more by watching our two-minute demo video. If you have any questions,  reach out today – we'd be delighted to provide all of our clients with more information.
Cloud9 Insight's employees are taking a break over the festive period, but we want to assure you that you are covered for support.
You should have received an email detailing your specific support, and we'll be sending it again next week so it's fresh in your inbox ready for the holidays. Our offices will be closed from 5pm, 22nd December, until 8am, 3rd January. The email provides cover contact information.
If you haven't received your email or want to know more about Christmas Coverage, please let us know.
Best wishes and Happy Holidays,
The Cloud9 Insight Sales Team