BIPC June Events
Published: 31 May 2023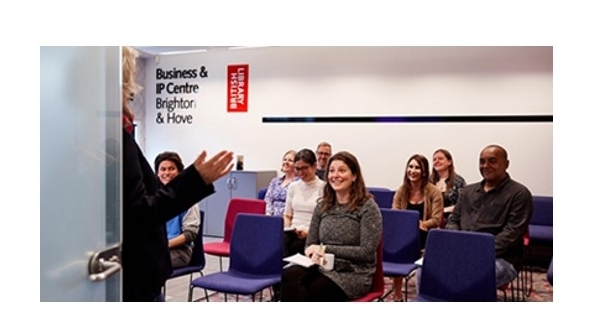 Business and Intellectual Property Centre Sussex
Sussex Libraries and the British Library's National Network of Business & IP Centres are transforming the way ideas grow into successful businesses.
The Business and Intellectual Property Centre (BIPC) Sussex with its Regional Centre BIPC Brighton & Hove at Jubilee Library in Brighton and its BIPC Local at Crawley Library, supports entrepreneurs, start-up businesses and small and medium-sized enterprises in Sussex, from that first spark of inspiration to successfully launching and developing a business. 
As well as being a hub for entrepreneurs to network, the BIPC provides free access to over £50K worth of industry, market and company specific research data and analysis, one-to-one expert advice sessions, IP support and a programme of business events to help you imagine, start or grow your business.
For more information, fill in an Ask a Librarian form and the Enquiries Team will be happy to help.
Free events from BIPC
BIPC Sussex - 1 to 1 meetings with a librarian
BIPC Sussex - Expert 1 to 1 Clinics
BIPC Sussex - Free Workshops & Webinars
You can also join any events run by the British Library's Business and IP Centre.
Additionally all West Sussex Libraries have rooms available for hire which are suitable for team meetings, 1:1s, or training courses. All libraries offer study space and access to free wifi.