Calling all nature writers
Published: 10 Feb 2023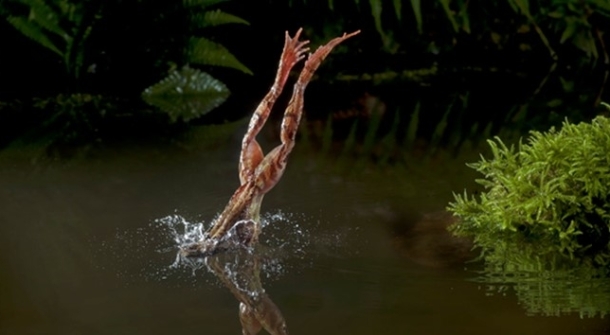 Create a bigger splash
We are looking for entries for our 2023 creative writing anthology. This year, the theme is water. From a puddle to the ocean – rivers to rockpools – cloud formations to a dewdrop - we are keen to invite entries about wildlife and the natural world in all seasons and all weathers. 
Your work needs to be a maximum of 14 lines of poetry (any format, or none - haiku and sonnets are fine), or 50-100 words of prose poetry, micro-fiction or flash fiction. All entries need to be previously unpublished, including on social media. 
Deadline for entry 28 February 2023
Local poet Janet Sutherland, alongside a Sussex Wildlife Trust panel, will pick a selection to publish in our online anthology and some submissions will be shared on Sussex Wildlife Trust's website and social media channels. 
We look forward to reading your entry.
Full details and how to enter here
Balloon danger
Released balloons are a serious threat to wildlife and livestock. Balloons have been found in the digestive systems of seabirds, turtles, livestock and marine mammals and their string and ribbon can cause problems through entanglement. Recently, a dead Jay was found in a Sussex woodland, strangled by a balloon ribbon.
Do not release balloons. Please look for alternatives for celebrations and memorials including planting flowers or blowing bubbles.
Warning: video in this blog contains distressing content