Gatwick Airport calls for Sussex groups to apply for £200,000 of funding
Published: 06 Feb 2023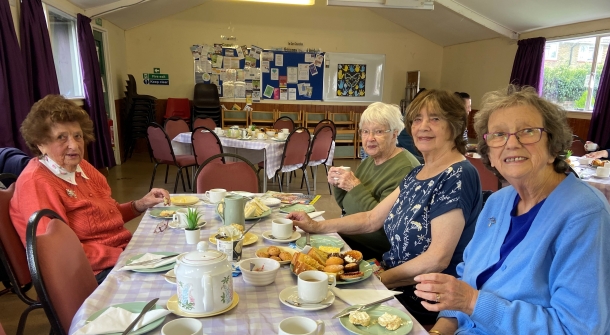 The Gatwick Airport Community Trust is calling on local groups and projects throughout the Sussex area to apply for grants to support their ventures.
There is a total of £200,000 available for groups in Sussex, as well across Kent and Surrey – the application process is now open, and the deadline is 31 March 2023.
Melanie Wrightson, Stakeholder Engagement Manager at Gatwick Airport, said: "Through the Gatwick Airport Community Trust we have been supporting grassroots organisations, charities and voluntary projects to improve people's lives and help those in need in the Surrey region since 2002.
"We want to urge these important groups to apply for funding. The trustees are looking forward to receiving and considering their applications."
The Gatwick Airport Community Trust (GACT) encourages and supports schemes that benefit diverse sections of the local community, and are targeted towards the development of young people, the arts, sporting facilities, environmental improvement and conservation, enhancements to community facilities, volunteering, the elderly and the disabled.
Previous recipients of funding from GACT have included Kangaroos in Haywards Heath, a charity which provides year-round clubs and trips for people with learning disabilities and additional needs.
Kangaroos' Grants and Contracts Manager and one of the initial founders of Kangaroos, Jenni Herrett said: "We are extremely appreciative of the support the Gatwick Airport Community Trust has provided, enabling us to deliver exciting and fun events for children and young people with disabilities, helping them to feel less isolated, be independent of their families and improve their confidence.
"The Community Trust has supported us consistently over the last ten years with grants totalling more than £20,000 which has helped us to organise experiential activities such as overnight and day trips, buying sensory equipment and buying toys."
Another group which has benefited from the Community Trust is Age UK in Crawley.
Joanna Hatton, Crawley Development Manager at Age UK West Sussex, Brighton & Hove said: "We were so grateful to receive a grant of £2,500 from GACT which has allowed us to set up new social groups for older people in Crawley. We have an activity and lunch club, an afternoon tea group and a monthly film club. The grant has enabled us to hire venues and pay for staff, activities and refreshments. 
"We'd urge eligible organisations to apply for a grant from GACT as the money can make such a huge difference. In our case, we're directly helping over 200 people in Crawley, tackling loneliness, promoting new friendships and helping older people make the most of later life." 
In total £200,000 is available across the GACT area of benefit which includes Sussex, as well as Kent and Surrey.
The trustees adopt strict criteria when choosing where to channel funds, focusing on areas in the Gatwick Airport vicinity. As such, beneficiaries must live within the Trust's Area of Benefit - click here for the map: https://www.gact.org.uk/area.php.
For more information about the Gatwick Airport Community Trust, visit: https://www.gact.org.uk/
The Gatwick Foundation Fund, which is currently closed for applications, will also make £100,000 available to Sussex beneficiaries during the course of 2023 in three funding rounds. 
For more information about the Gatwick Foundation Fund visit: https://www.gatwickairport.com/business-community/community/our-support/foundation-fund/