GDI Newsletter march 2023
Published: 19 Apr 2023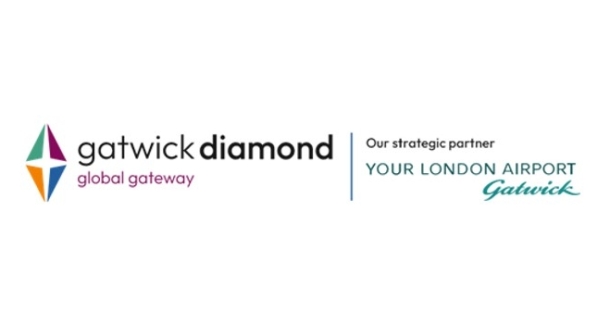 London Gatwick Airport recovers strongly in 2022
London Gatwick Airport has today published its financial results for 2022, and recognising the urgent need to make net zero a reality has accelerated its commitment to be net zero for its own Scope 1 and 2 carbon emissions by 2030, 10 years ahead of its previous commitment.
Quantum computing breakthrough cements Mid Sussex reputation as 'Silicon Valley' of the region
University of Sussex and Universal Quantum scientists have, for the first time, connected quantum microchips together, to make powerful quantum computers, demonstrating the growing reputation Mid Sussex has as a leading hub for science and tech.
Did you know
The gatwick Diamond area is home to 45,000 businesses and 500 international businesses
Manor Royal BID renewed for another five years
Businesses in Manor Royal have voted in favour of renewing the Manor Royal BID (Business Improvement District) for another five years.
Southeast exports £half a billion to India each year, as first Air India flights leave Gatwick Airport
Businesses across the South East exported £479 million of goods and services to India – more than any region outside London – according to the latest Government figures.
UK government migration scheme to boost tech ties with India
The UK government is tapping into the Indian tech industry by giving thousands of Indians the opportunity to work in the UK for two years, as well as creating a tech envoy in the Indo-Pacific region.
Developer to build 450,000ft² plus last mile scheme in Burgess Hill
Real estate developers Panattoni have started speculatively developing a 452,469ft² last-mile logistics development at Burgess Hill, West Sussex after planning was granted in January this year.
Gatwick airport to open bar celebrating English sparkling wine
London Gatwick Airport will be welcoming two new restaurants and wine bars this spring – Vagabond Bar & Kitchen and South Downs Sparkling Wine Bar – showcasing a vast array of the best local wines, beers and produce from across the region, alongside global options.
Muse announces new mixed-development opportunity in Horsham
Developers Muse, in partnership with West Sussex County Council, have announced a new mixed-use development in Larksfield Place, formerly Horsham Enterprise Park.
New multi-million-pound retail park planned for Horsham with 'global brand' shops
Fresh plans are being drawn up to build a multi-million-pound retail park – to include new global brands – on the edge of Horsham.
Manor Royal announces careers fair this April
Manor Royal has announced a free event for Manor Royal employers to exhibit their business, the diversity of careers and jobs available in Manor Royal.
Brighton and Hove council climate action shows reduction in carbon emissions
Greenhouse gas emissions savings from 24 of the projects* funded by Brighton and Hove council's Carbon Neutral Fund (2022-24) are forecast to save the city more than 9,836 tonnes CO2e (carbon dioxide equivalent).
Europe North meets southern England roadshow
The Department for International Trade (DIT) Southern region are bringing together Commercial Officers from six Northern European markets to have 1-2-1 meetings with businesses based in Southern England.
Pop-up cultural quarter programme in steer Crawley town centre masterplan
An art exhibition and immersive theatre performance will be the first events of the town centre Cultural Quarter pop-up programme.
Epsom & Ewell Borough Council to carry out regeneration after receiving Community Infrastructure Levy funds
Epsom & Ewell Borough Council have awarded over £212,000 in Community Infrastructure Levy (CIL) funding to regeneration projects in the borough.
Barclays and Crawley launch joint initiative
Barclays Eagle Labs announce partnership with Crawley's Freedom Works, launching on Tues 14th March.
New grant funding available to small Horsham based businesses
Horsham District Council is launching a new round of LEAP small business grant funding for local Horsham District small businesses on Monday 3 April. £86,000 worth of funding is available to support businesses.
Social Impact' Tops List of ESG Priorities for South East Businesses in 2023
Creating 'social impact' is the number one ESG priority for South East businesses in 2023, according to accountancy and business advisory firm, BDO LLP.
New scheme to supercharge business connectivity in West Sussex launches
West Sussex businesses currently suffering from the slowest broadband speeds are being supported to get online with an alternative 4G mobile broadband solution.
Manor Royal and Coast to Capital Careers Hub announce date for Open Doors 2023
Open Doors is an initiative designed to nurture links between schools in the Crawley area and the diverse range of businesses on Manor Royal.
Work on west Hove's new seafront park is underway
Hove's seafront Kingsway site is now being prepared for the first phase of construction which involves the demolition of the old bowls pavilion to make way for a new outdoor sports hub.