Joining Forces and Advancing Security: Discover Wessex IT's Latest Updates!
Published: 08 Sep 2023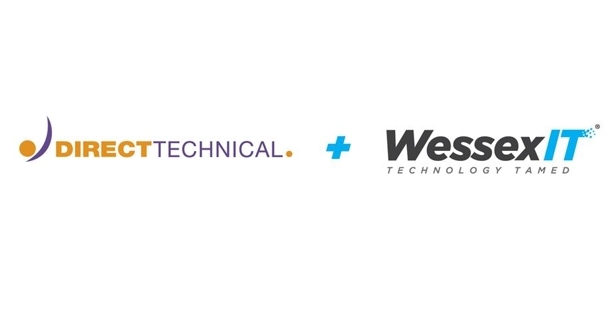 We are proud to announce that we have joined forces with Lewes-based Direct Technical Limited one of the region's leading Private Cloud and Managed Service Providers (MSP).
Greg has been running the Direct Technical show in recent times supported by Harry and we welcomed them both to the wider Wessex IT team earlier this month.
Our combined expertise will benefit clients on both sides and create a business greater than the sum of its parts. Rest assured the quality and dedication you've come to expect from us will remain intact and we thank you for your trust and support as we grow.
Should any Direct Technical customers read this Wessex IT update and wonder what to do next - don't worry - it's business as usual. Should you need any support, reach out as usual to support@dtnet.co.uk or call us at 01273 892900. If you're lucky enough to have your own dedicated support number these are also working as normal!
You can read a more detailed article in our blog post and also find out more about Direct Technical on their website.
SERVICE UPDATE 
DNS Security (Cisco Umbrella) Defaults are Changing
DNS (Domain Name System) security is an additional layer of cybersecurity defence that prevents your devices from connecting to risky domain names. Customers with a Support Agreement have our baseline level of DNS security included free of charge, and those with our Security³ bundle or the full standalone DNS security service have some extra features available. Both are changing on Thursday, 21st of September.
What's Changing?
Historically, our DNS security service has shielded you from potential threats under the following categories:
Malware
Command and Control Callbacks
Phishing Attacks
Going forward our baseline protection is being expanded to block these additional threat categories:
Attacks
Crypto Mining
DNS Tunnelling VPN
Potentially Harmful Domains
Additionally, we will start blocking the following categories of domain names and websites:
Adult Content
Child Abuse Content
DNS over HTTPS (DoH) and DNS over TLS (Transport Layer Security)
Extreme Content
Filter Avoidance Tools
Hate Speech
Illegal Drugs
Pornography
Terrorism and Violent Extremism
Weapons