Knights and NatWest commit to Brighton at Edward Street Quarter
Published: 01 Aug 2023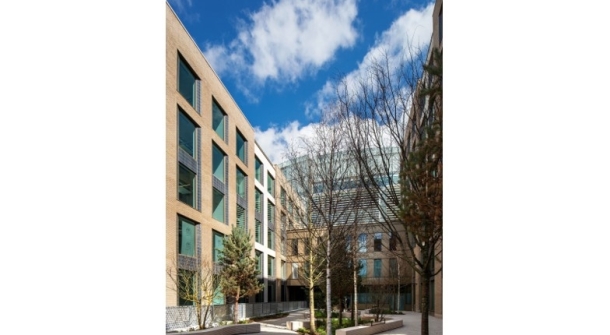 SHW, on behalf of Socius and Patron Capital, has secured two new tenants in the office element of Edward Street Quarter, the new mixed-use development in Brighton.
NatWest Group has taken 2,700 sq ft of office space on a new 10-year lease and legal and professional services group Knights has also signed a 10-year lease for 7,500 sq ft. They join Octopus Energy who took 82,000 sq ft across three buildings earlier this year.
The scheme's 110,000 sq ft of workspace has just reached completion and is now 90% let. Located in the beating heart of Brighton's creative and commercial centre, Edward Street Quarter is delivering a new community space for the area. In addition to the office element, there is 20,000 sq ft of food, beverage, retail and leisure units, 168 new residential homes and three public spaces.
James Bryant, Director of SHW, retained letting agents for Edward Street Quarter, says: "We are delighted to have secured these two new lettings, taking the office space to 90% let. Socius and Patron Capital have delivered a marketing-leading new development here in Brighton, achieving the highest possible benchmarks for sustainability and wellbeing, supporting agile working and creating a vibrant community space for all."
Knights are set to move to Edward Street Quarter in September 2023, with NatWest following towards the end of this year.
Cushman & Wakefield is joint letting agent for the office space at Edward Street Quarter. SHW is also letting agent for the Retail and Leisure space.