Meet the May Bug
Published: 18 May 2023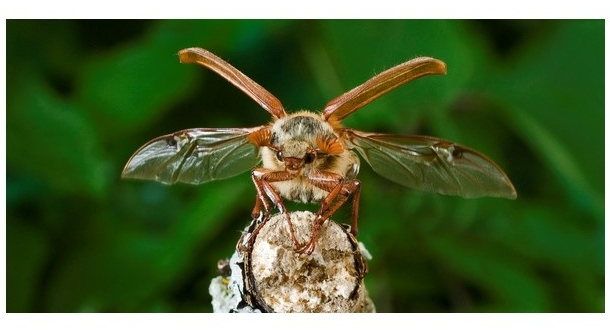 Gentle giant
Meet the Cockchafer, also known as the May Bug. These impressive insects can grow up to a whopping 3cm in length. But did you know that the adults beetles we see have spent the past three years underground as creamy-white grubs? Now, they're finally making their way to the surface to take flight.
Cockchafers are clumsy flyers, attracted to light and often crashing into our windows. They're loud too, making a humming buzz as they bumble around looking for love. But don't be afraid - they're completely harmless.
Sussex Art Fair
Art lovers, don't miss out on the chance to support Sussex Wildlife Trust while enjoying original artworks by established and emerging artists at the Sussex Art Fair. Head to Goodwood Racecourse from May 12-14 to explore contemporary and traditional art at a range of prices that suit all budgets.
Look for our stand with a fabulous range of art which has been kindly donated by exhibitors to raise money to support the important work we do at Sussex Wildlife Trust. Come and say hello to our volunteers - at our stand located just inside the entrance.