The Retreat
Published: 26 Jun 2023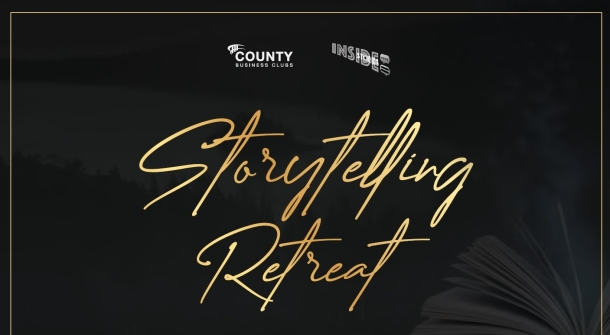 Business or Pleasure ? Why can't it be both !
Convention doesn't stand out, it's there to be challenged, refined, and
perfected.
It's the same with your business. You need an edge. Something that's true to
your values and who you are. It's the thing that sets you apart in a genuine,
authentic, and honest way. So that customers, investors, collaborators, and
suppliers, truly understand why you exist and what unique value to bring to
the market.
Hosted and led by Inside Stories and County Business Clubs.
The Retreat is the perfect opportunity to refine, reshape and rediscover the
story of your business. It's not for everyone. There's work to be done.
You'll arrive with an open mind, a hunger and willingness to roll up your sleeves. All in the name of bigger market awareness, increased revenue and mutually rewarding collaborations for you and your business.
Join us to work and play in the beautiful surroundings of Alexandra House Hotel & Spa, for two & a half days of work and relaxation. Where you'll join a small select group of business owners from different backgrounds and industries. For an intensive deep dive and Business Story development Workshop, fine dining, 5-star spa and health club.Finished off with a personal and group Podcast interview and recording to showcase your new narrative / story skills with Sam Thomas.
In these challenging times we're all searching for an edge. But we don't need to re-invent the wheel. What's needed is a re-education of our mindset to create a story for our business that's meaningful, memorable, and moving.