Two of SHW's bright young stars shortlisted for the South East Young Professionals Awards
Published: 17 May 2023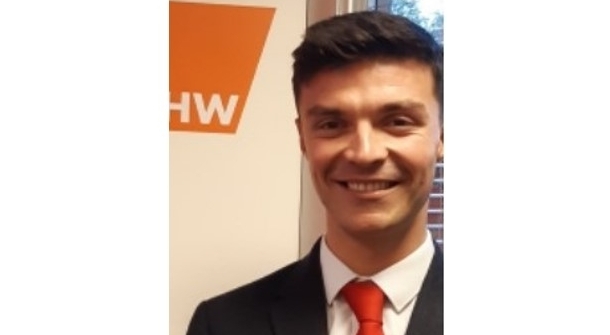 SHW's Matt Morris and Peter Sylvester have been shortlisted for the inaugural South East Young Professionals Awards.
The Awards recognise the achievements of young professionals from Surrey, Sussex, Kent, Thames Valley and the Solent area, for individuals under 35 years old who are making a significant impact in their respective industries.
A panel of expert judges studied the entries before drawing up the shortlists, with Matt and Peter being recognised in the 'Young Apprentice of the Year' category.
Matt Morris is a Surveyor based in SHW's South London office. Matt joined the team in 2018 as an Apprentice and currently works in the Development Consultancy department, assisting the team on agency, valuation and consultancy instructions. After four years of studies, this month Matt completed his course in Real Estate Management at the University College of Estate Management with an Upper Second Class Honours Degree.
Peter Sylvester is an Apprentice Surveyor working in the Agency division at SHW, based across the Brighton and West Sussex Coast offices. Peter specialises in the sales and lettings of industrial, retail and office space across East and West Sussex on behalf of corporates and individuals. Having joined SHW in November 2019, Peter is doing a Chartered Degree Apprenticeship with the University of Estate Management, after which he will commence his APC.
Russell Markham, SHW's Managing Partner, comments: "A massive congratulations to Matt and Peter who wholly deserve to be shortlisted for these valuable awards that recognise bright young talent in all business sectors across the South East. Both have gone above and beyond in their roles as apprentices, for our team and our clients, showing their dedication to both their job roles and their studies.
"Matt immediately gained the respect and confidence of the clients he is working with. Described as a 'yes' man he is always eager to do more and this attitude has made him instrumental in running the disposal contract with the London Borough of Croydon..
"Peter, on top of his studies, has been a real asset in helping his wider team to generate new instructions for SHW, using his own initiative and determination to go the extra mile for clients."
The Awards, hosted by Insider Media, will be unveiled at a black-tie event on 22nd June 2023 at the Select Car Leasing Stadium (formerly the Madejski Stadium) in Reading.