Tim Fifield, Business Development Director, BritWeb
"I've been an enthusiastic and committed networker for over two decades, five of which have happily been in the company of the gdb membership.For me, gdb provides an important blend of business intelligence, support and connections all of which have delivered some great results for BritWeb. I have actively been involved with a range of gdb initiatives and events and enjoy the opportunities for informal networking and more formal business presentations. I'm delighted to be an Ambassador which is a natural fit for me as I'm happy to share my contacts and experience with new and old members alike. And there's the added advantage of working with the moderately bearable team at gdb towers ;)"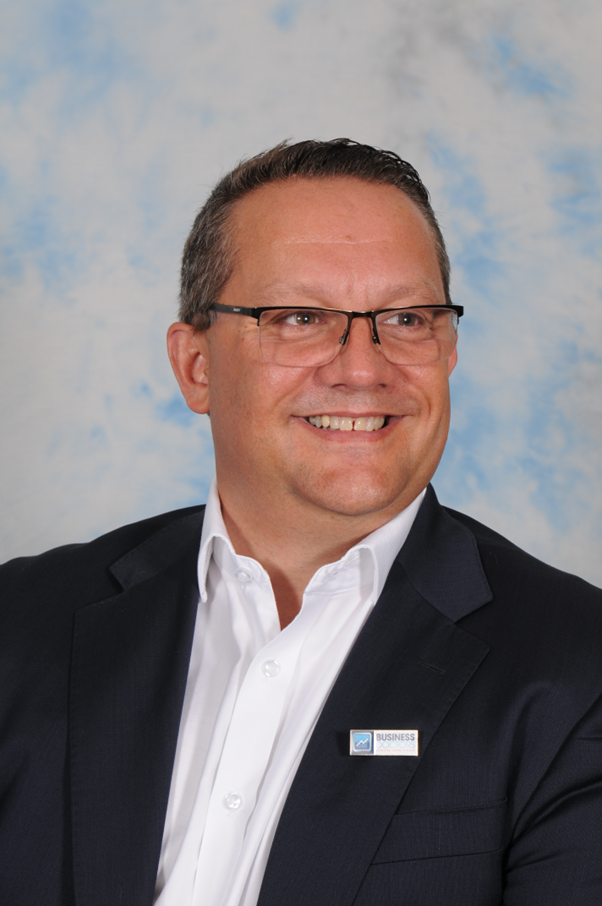 Steve Jebson, Business Coach, Business Doctors
I have been a member of gdb since I started my own business nearly 5 years ago. Every time I visit, I am greeted with a smile and positivity which I find infectious.  The support and opportunity to meet other local businesses is a key reason I continue to promote gdb as a great place to invest precious time.  Being able to share experiences, build long-term relationships and ultimately grow your business is at the heart of what gdb means to me.  I am honoured to have been asked to be an ambassador, networking can be a bit scary so please do come and say hi at the members' meetings, I love to listen and like gdb like to help where I can.
Paul Bates, Managing Director, Cleankill Pest Control 
Cleankill joined gdb in 2014 and from the outset recognised it as one of the best business to business networking organisations – excellent friendly 'no pressure' - and often fun - meetings with a wide variety of businesses and organisations, from start-ups to multi nationals. Over the past 9 years the organisation has helped us in many ways become well known across the South East and beyond. We are strong advocates of the Gatwick Diamond Business Awards and are proud to have been winners 3 times and finalists 10 times. I welcome the opportunity to become an ambassador for the Group and to be able to offer advice to members both new and existing on any aspect of business (and of course preventive pest control for commerce and industry!)
Ian Wilkins, Fundraising & Relationships Manager, Crawley Open House
Crawley Open House is the residential homeless shelter in Three Bridges, and one of the best decisions we made 6 years ago was to join gdb as a charity member. Over the years many positive friendships and connections have been made, and dozens of gdb members have got involved in what we do in lots of different ways. Never underestimate the possibilities that can come from a brief conversation at gdb, and don't be shy in following up afterwards with those you met. I don't always find networking in a huge room all that easy, so I especially love the 'Networking at Ease' lunches where it's all a bit smaller and more chilled. Come and say hello – I'll be the old bloke in the fetching purple polo shirt, with the haggard look because my beloved Crystal Palace have just lost again.
In many previous roles for over 10 years the companies I have worked for have been members of GDB so when I joined Delta Security Management, I was pleased to hear they had become members.
When I received the email saying that following a team discussion, I had been recognised as someone who fits with the positive GDB Ambassador profile, and would I like to join the programme I jumped at the chance I did this because I am passionate about what they stand for and, well as all my school reports said she does love a good chat!!!
I look forward to joining the Ambassador Team do discuss all things GDB with anyone wanting to join, supporting new members, or catching up with existing members.

Anya Ledwith, Founder, Eshcon Ltd

"After four years as gdb Chair, I am delighted to become an Ambassador. I have seen the organisation grow, adapt and flourish with new services and membership options, always with networking at its core. Face-to-face or virtual, it's great to meet other gdb members - useful and interesting people - to discuss their objectives, opportunities and ideal clients.
Being a gdb member has been extremely worthwhile both for my business and for me personally. Eshcon thrives on partnerships and recommendations – gdb is the place to be. Let's talk!"
Nikki Kerr, Director of Marketing & Fundraising, Family Support Work
I have been a member of gdb for over five years and it's a really welcoming and friendly community to be a part of. As a professional fundraiser for nearly 20 years, successful networking is crucial to my job and I can definitely say that gdb has been a fantastic place to develop new connections. If you'd like a friendly face to talk to at a gdb event then do look out for me and I'd be delighted to introduce you to other members (and don't worry, I promise not to ask you for money!)
"One of the many things I've admired about gdb since joining is the truly welcoming, buzzing and friendly atmosphere. Even though a big room full of 'strangers' can be daunting when first joining… I found the Ambassadors to be an extension of the fantastic gdb team. I'm relatively extroverted (when I put my mind to it!) but, in the early days, it was a joy to have someone to chat with… someone who would then introduce me to others. Nowadays… when I arrive, I see a group of folks I've got to know… and even the strangers don't seem so strange anymore!
gdb is a hive of activity and the membership is a hive-mind of wisdom. I've been in my own field (business psychology) for many years… and I love discovering the experience of other people… from vastly wide ranging businesses and sectors. If you see a chap sporting a waistcoat and pocket watch… it'll probably be me."

"Having been a member of gdb for 25 years (initially with CADIA), no doubt it was my seniority that earned me an ambassadorship! It certainly means I can testify to the outstanding networking gdb affords us. I firmly believe it's who you know that counts and being a member of this professional club leads not only to mutual opportunities, but problem-solving through shared experience. I will be pleased to assist new and existing members in any way I can."
Sally Williams, HR Specialist, Longwood Business Support Services Ltd
I absolutely love Gatwick Diamond Business and what it stands for and am passionate about promoting all of the benefits that businesses of any size can enjoy by being a member. There is a wealth of experience and expertise within the gdb community and it's great to learn from other business owners. The events are always so well organised and extremely informative and you always feel welcome. I am over the moon to be an Ambassador and look forward to contributing to gdb' s continued success.
Bo Adeyemi, Local Business Manager, Metro Bank
"Through gdb I've made so many new connections that have turned into long lasting relationships for me and my business customers alike. I want to do my part in helping our amazing community thrive so I am on a mission to meet as many people as possible. Being a good Local Business Manager at Metro Bank means pre-empting their needs and creating FANS not customers! I am proud to represent both gdb and Metro Bank by connecting good people with other good people."
"The team at Gatwick Diamond Business are always committed to working for the benefit of their members.  Helpful, enthusiastic and flexible in their approach, they always strive to add value and help people 'do business'. gdb represents an extensive and important network of local businesses and I'm delighted to act as an Ambassador for such valuable organisation."
Stefan Buss, Head of Client Services, Storm12
"Being a member for over 7 years, there is nothing more enjoyable and rewarding than networking! gdb is very close to Storm12's heart and is full of great people with a wide selection of companies from the area. Happy to help any new members and introduce them to a couple of other members where need be - just give us a shout and look out for me at the meetings!"
Having been at the helm of gdb for 14 years, I really ought to know how you can get the most out of your membership.  With a superpower of connecting the right people to each other, please feel free to have a chat with me about membership & what you can do to improve your chances of networking success.
Mark Vaesen, Managing Director, Tomango
From my very first meeting, gdb struck me as the most welcoming and friendly networking group I'd been involved in. I remember all too well how one of the ambassadors made me feel at ease, and now I've been a member for four years, I'm very proud to be part of the gdb ambassador team myself.
I've found gdb to not only be a great source of new contacts - which has led to new business - but also somewhere I can get support from other business owners and leaders who might be wrestling with (or found the answers to) some of the challenges I've got. I'll always be very happy to share what I know and introduce you to other members, so please come and find me at the meetings.
Mark Blunden, Business Development Manager, Xpress Group
I have been very active in business networking circles for many years across Dorset, Hampshire, London, and Surrey. I had previously attended a couple of Gatwick Diamond events under previous employ and been suitably impressed. I therefore urged my MD for us to join as soon as I came on board with Xpress Group. Membership has proved to be more than worthwhile on many levels. Gdb is the best networking group I have been involved with and I am delighted to be able to assist the team and members.
Roger Bateman, Local Business Manager, Vazon Technology
Having joined Gatwick Diamond Business within six months of starting my business, I can say that gdb helped so much in those early months to provide business context from which came confidence. It's still the reason I am a member now. With a wide variety of supportive events, gdb is a great way to get in amongst what's going on and make what you want of it. Events are always friendly affairs with members willing to listen, help and advice. It's all well organised by the small team that make this group such fun  - all with a focus on what the you and the wider business community need. I am delighted to be an ambassador!